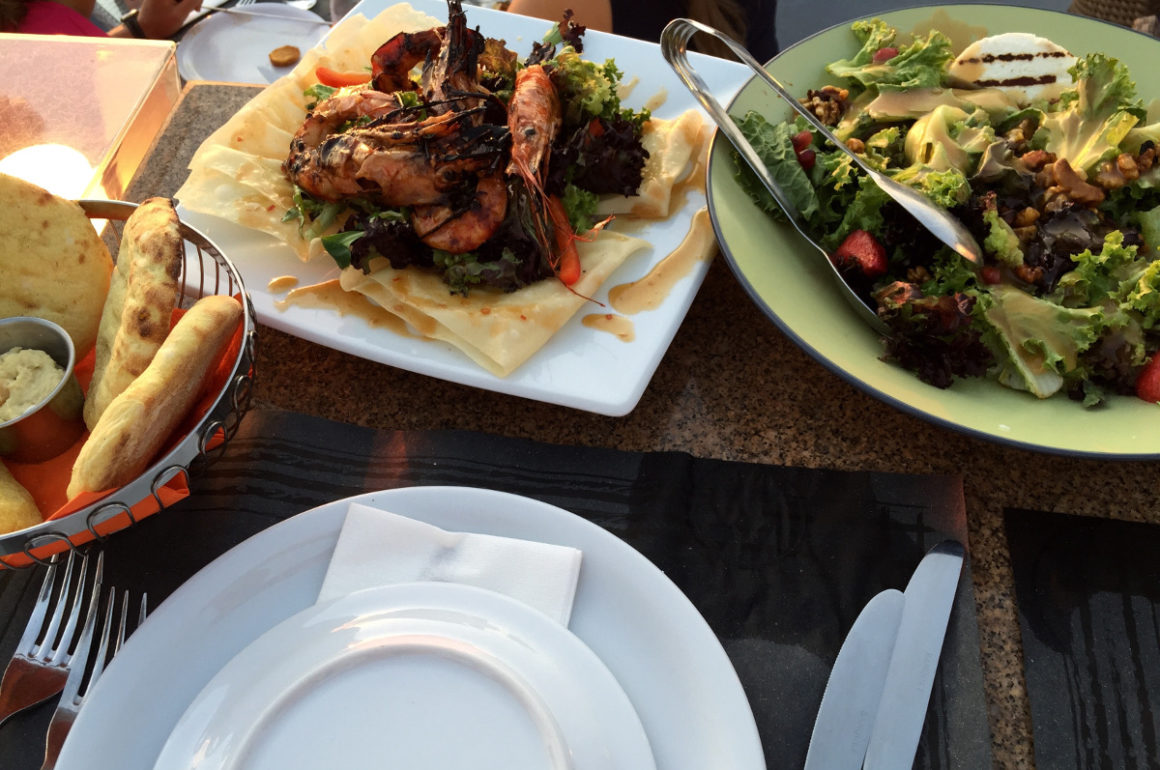 One of the best things about Oia in Santorini is the amazing sunset views, but catching the best view requires a bit of planning. After reading every single Tripadvisor review on Oia, I decided to make a reservation at Ochre Wine Bistro and Restaurant. You really want to book here well in advance a table on the edge to get an unblocked sunset view, since there's nothing more annoying than enjoying the sunset whilst people keep walking across your view.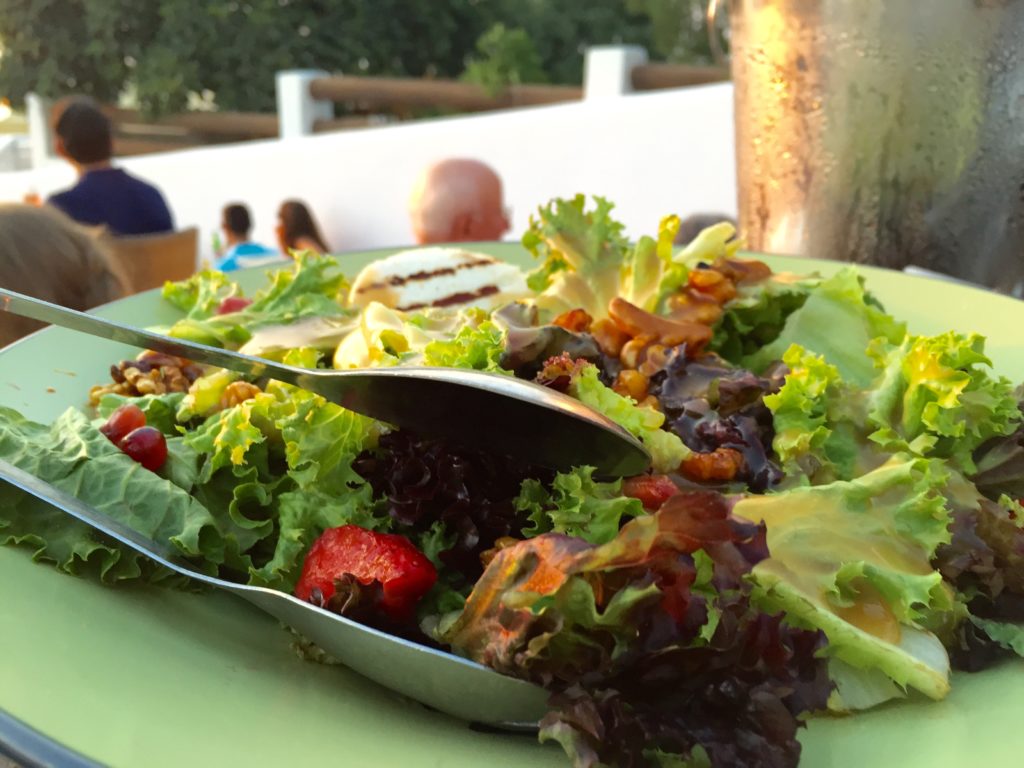 We started with a greek salad (complete with grilled haloumi cheese).  Strawberries and a fruity vinagrette offer a lighter note that counterpoints the salty haloumi quite nicely.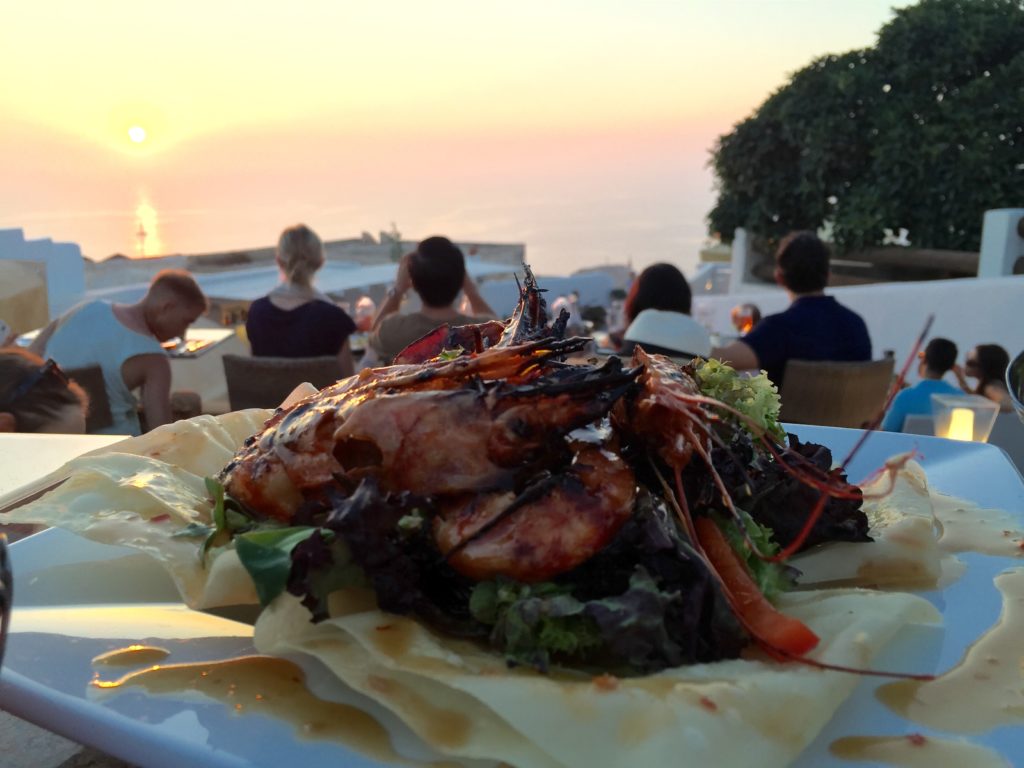 Did I mention the amazing seafood? Freshly caught grilled prawns in the Mediteranean drizzled with a fruit vinagrette.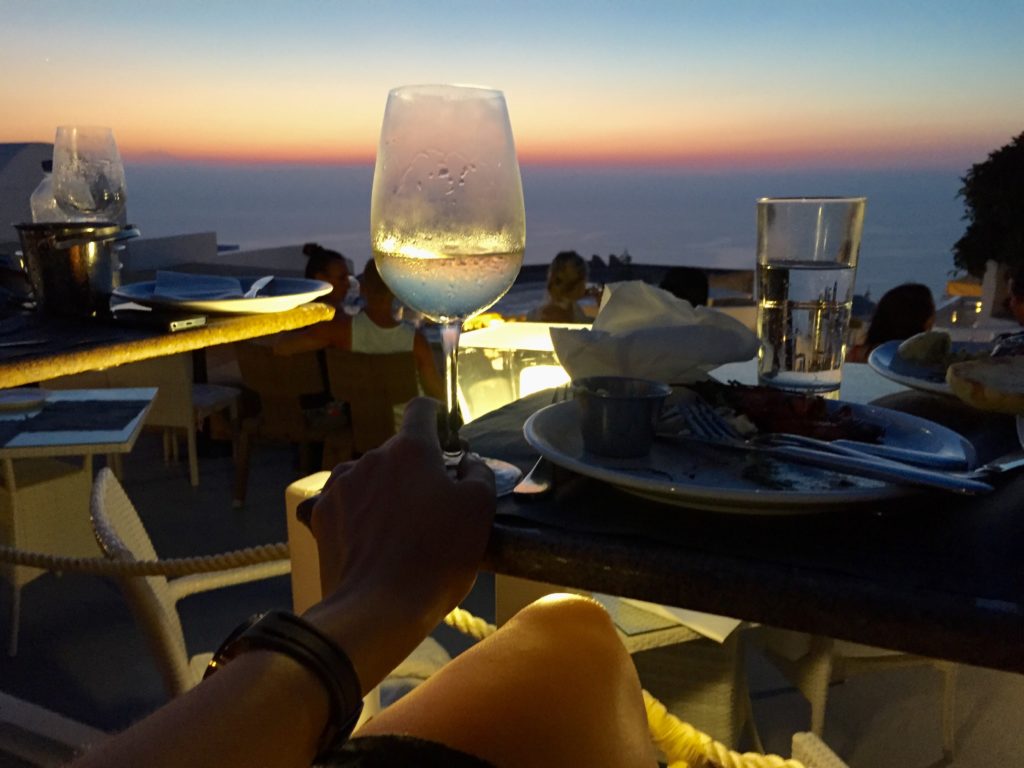 Here I am, with a glass of chilled white wine enjoying the changing colors of the sky.  This is what I'm here for. Sunset. So beautiful.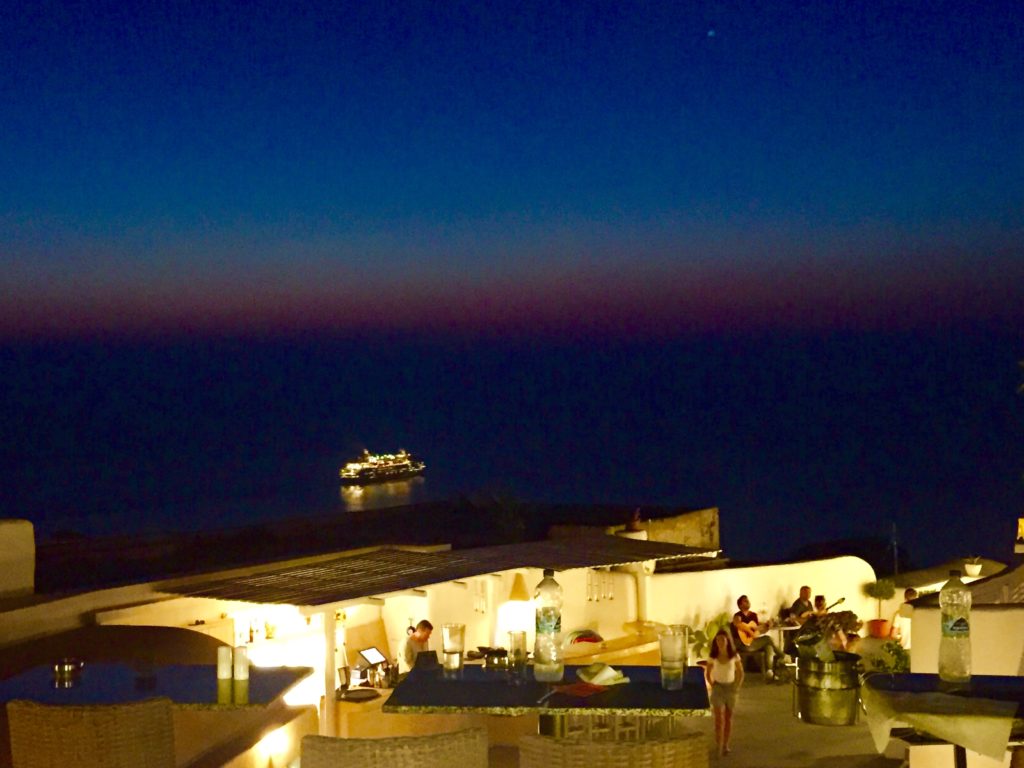 As you can see, once the sun goes down, the absence of light pollution means that  the sky and see merge almost seamlessly, to the point that when a passing cruise liner with all it's lights flickering, it looks as though it's floating in the sky.
Ochre Wine Bistro & Restaurant
On the way to Ammoudi Bay, next to windmill,
Oia 847 02, Greece
+30 22860 71808