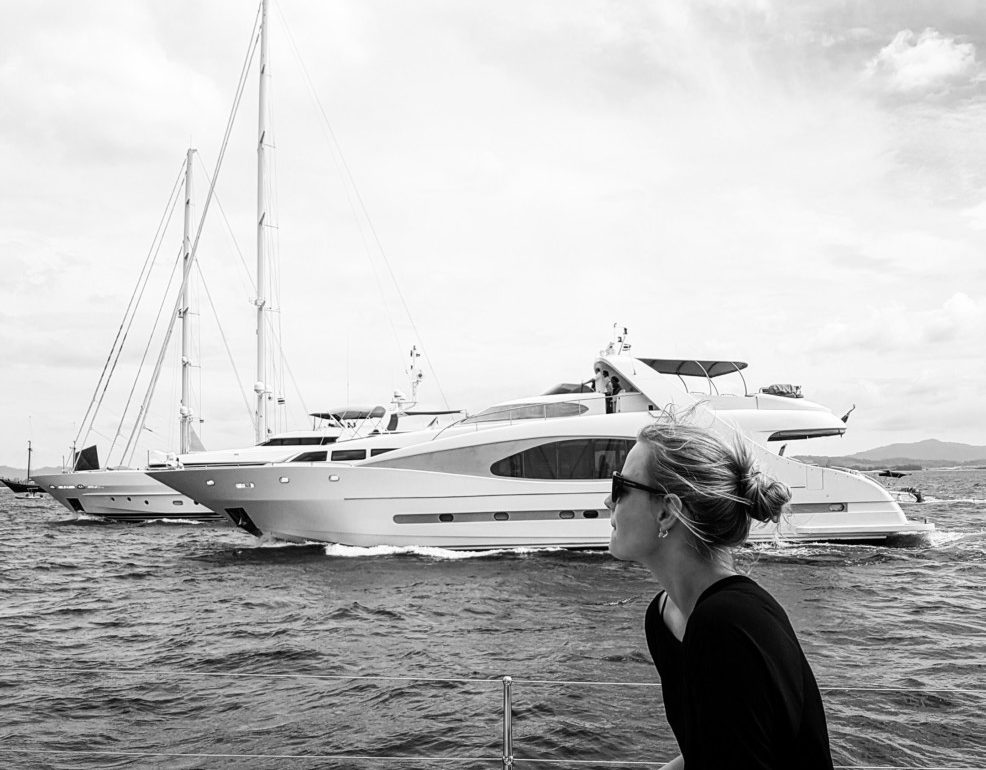 "Twenty years from now you will be more disappointed by the things you didn't do than by the ones you did do. So throw off the bowlines. Sail away from the safe harbor. Catch the trade winds in your sails. Explore. Dream. Discover." – Mark Twain
I have always dreamed of sailing the tropical spice routes of South East Asia, discovering islands, diving into the blue waters and feeling the wind blowing thru my hair. Strolling along deserted beaches, enjoying the sunset with a glass of wine and canapés..
And, I finally got a taste of what it feels like to be part of the crew on board the Dallinghoo. The beauty of this tall ship made me dream a little, sit back and enjoy the sailing competition that was part of the Asia's Superyacht event.
This beautiful 29m schooner is a popular charter boat, often spotted sailing around Myanmar with charter guests. Originally built in 1990, she was conceived by renowned yacht designer Dudley Dix, and has just completed a refit, delivering a contemporary interior whilst honouring more traditional touches including Burmese teak floors. A gaff-rigged sailing dinghy ensures more classic adventure off the boat, along with four kayaks and two stand-up paddle boards.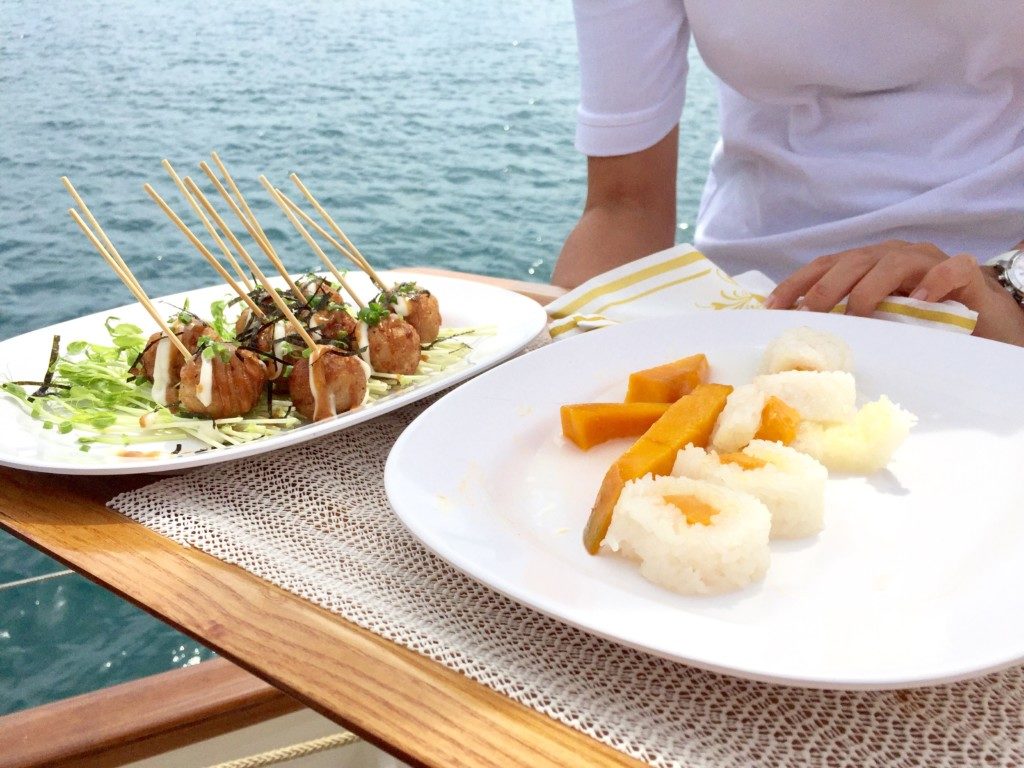 All the guests are welcomed with delicious bites and drinks. We enjoyed their Thai-Italian fusion menu, serving cream cheese salmon rolls or sticky mango rice..
I highly recommend a glass of wine or bubbly to make sure you are relaxed. (I think, the glass of white wine helped me to overcome my little "sea sick" stomach.)
The beautiful billowing sails made me fall in love with the romantic feel of being on a tall ship and I felt free to stand right on the tip of the prow – very Titanic like, I know.
"We cannot direct the wind. but we can adjust the sails."
For more about Dallinghoo charters click here.