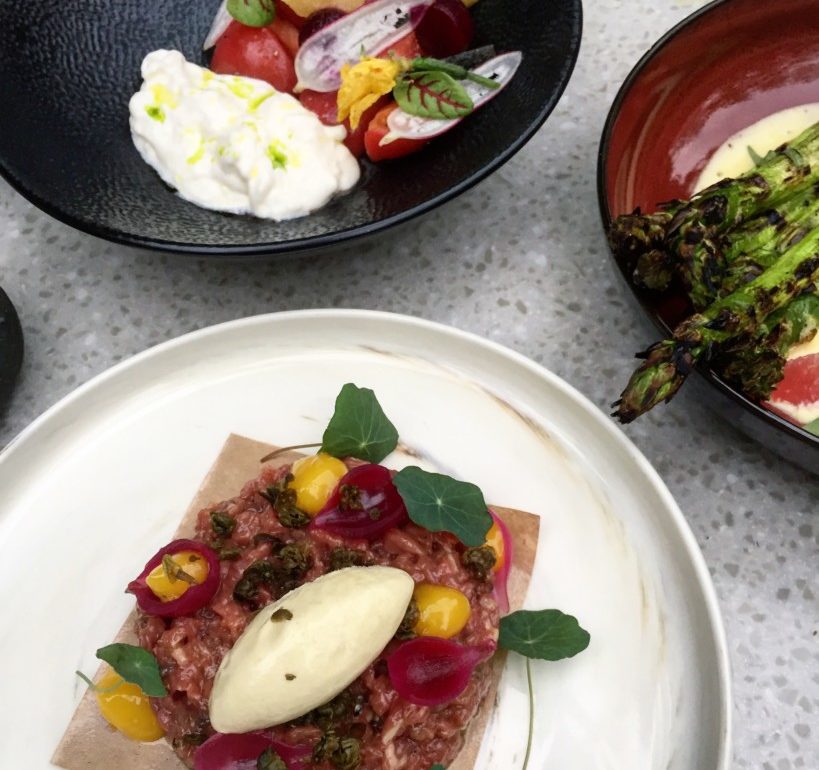 When I said that I love Singapore for its parks and reservoirs, I didn't mean it only because I've discovered a gourmet gateway that hides in the heart of the Botanic garden 🙂 I really love my long walks in the nature, but then I get hungry… (haha I am always hungry).
And, of course it's a pleasure to stop by a place like The Garage for some coffee or light bites. The Garage combines two concepts, the lovely café Bee's Knee on the ground floor and Botanico up the side stairs with it's own private entrance
Bee's Knees (on the ground level) is a casual, pet and kid-friendly brunch spot, serving eggs, waffles, pizza, pasta and an extensive selection of sandwiches and salads. I would say, my perfect spot to have a nice cup of coffee.
Botanico is a bit more serious about the food. This restaurant offers seasonality-driven menu, embracing the gifts of the soil, land and sea in a style inspired by the natural cycles of the year. 
'Botanico' comes from 'Jardin Botanico', which is Spanish for Botanical Gardens. The kitchen is helmed by Spanish-born Chef Antonio Oviedo.
His seasons-focused cuisine is characterised by a casual yet refined and layered approach, highlighting the best of the season and vibrant robust flavours straight from the heart.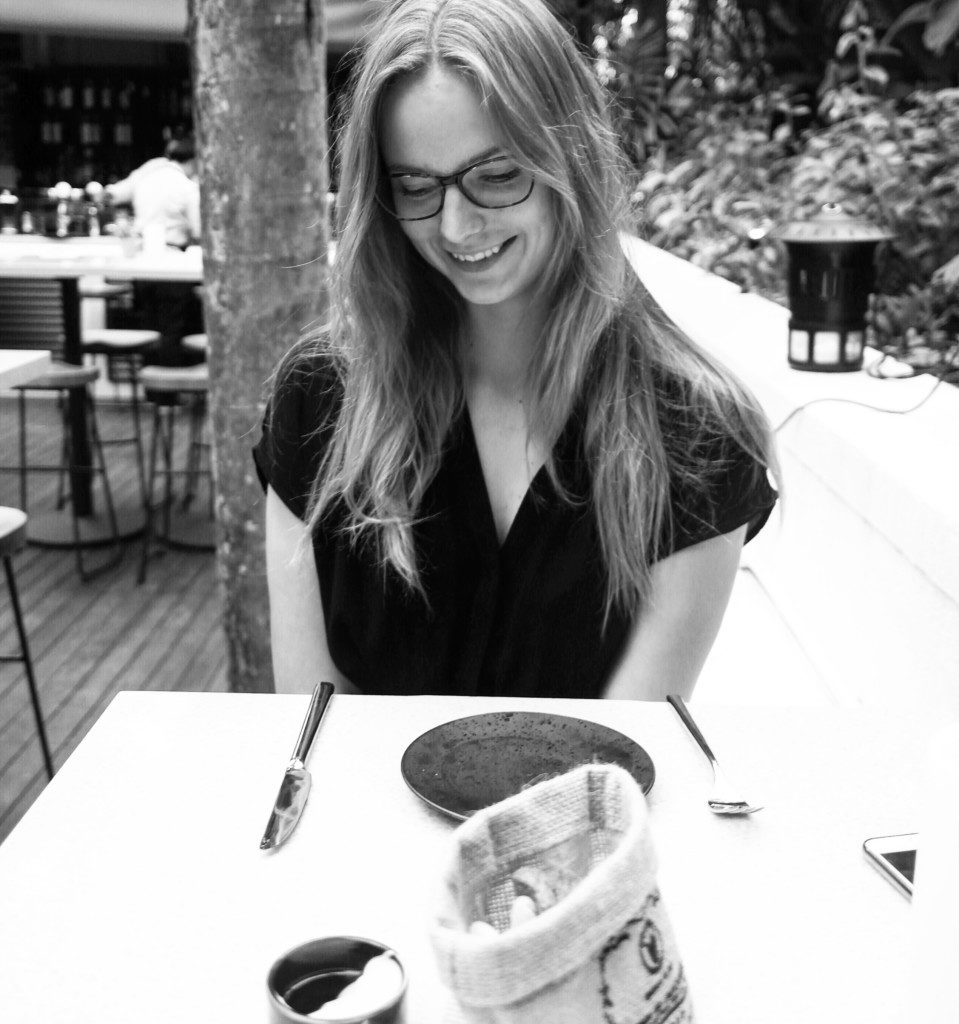 Fresh bread waiting for me to dip it in the olive oil and butter.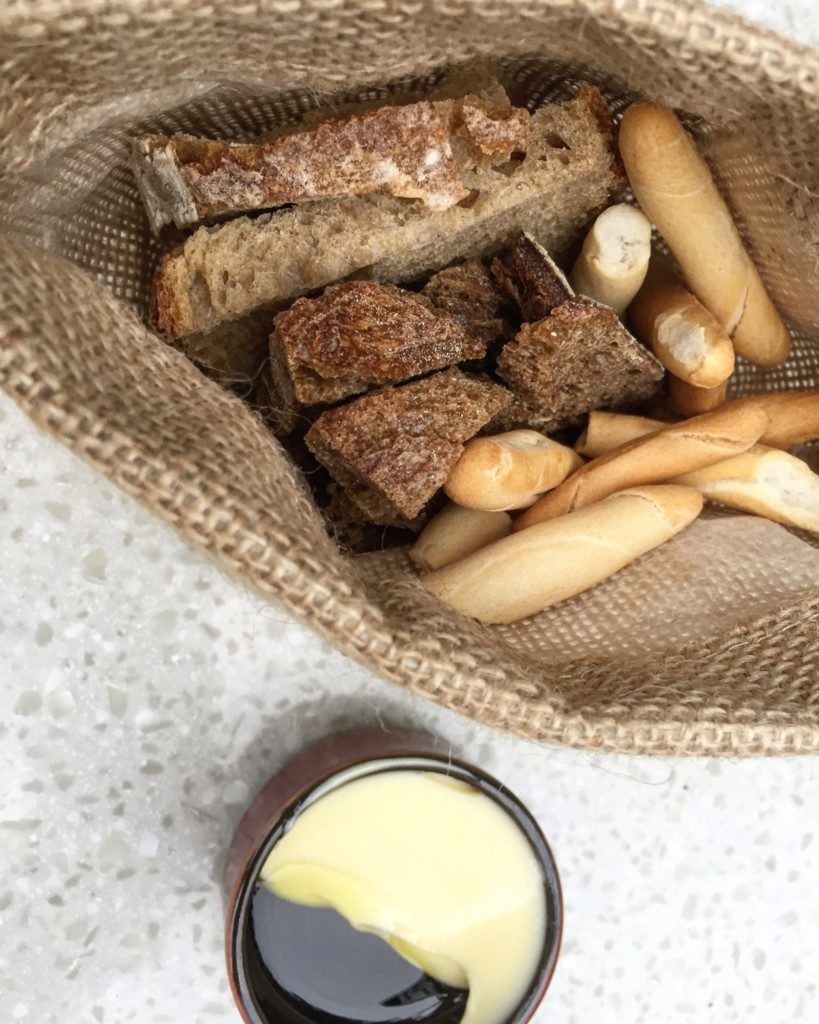 For the first dish, we had prettily plated lamb tartare that comes dressed with pickled onions and nasturtium, top with the dollop of mustard "ice cream" to get a more well-rounded flavor. This ice-cream really put a fresh spin on the dish, I loved it!
Another mainstay of the Botanico's menu, their signature Botanico salad, that is truly lost now – as it can be found in my stomach. Nah, just kidding. I like to share – of course. But the burrata was really good, and so were the infused tomatoes.
Look at these little cuties. Looking so crispy!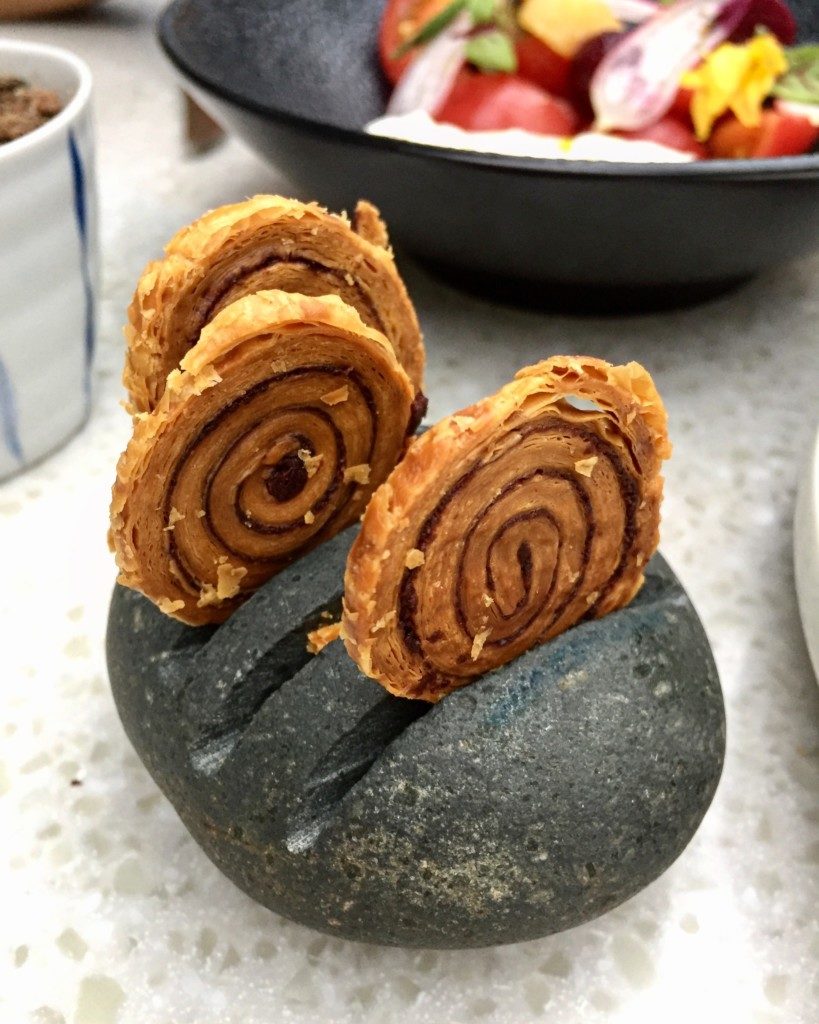 The next dish, we had the satisfying, creamy Béarnaise sauce that worked well with grilled asparagus and a few segments of grapefruits.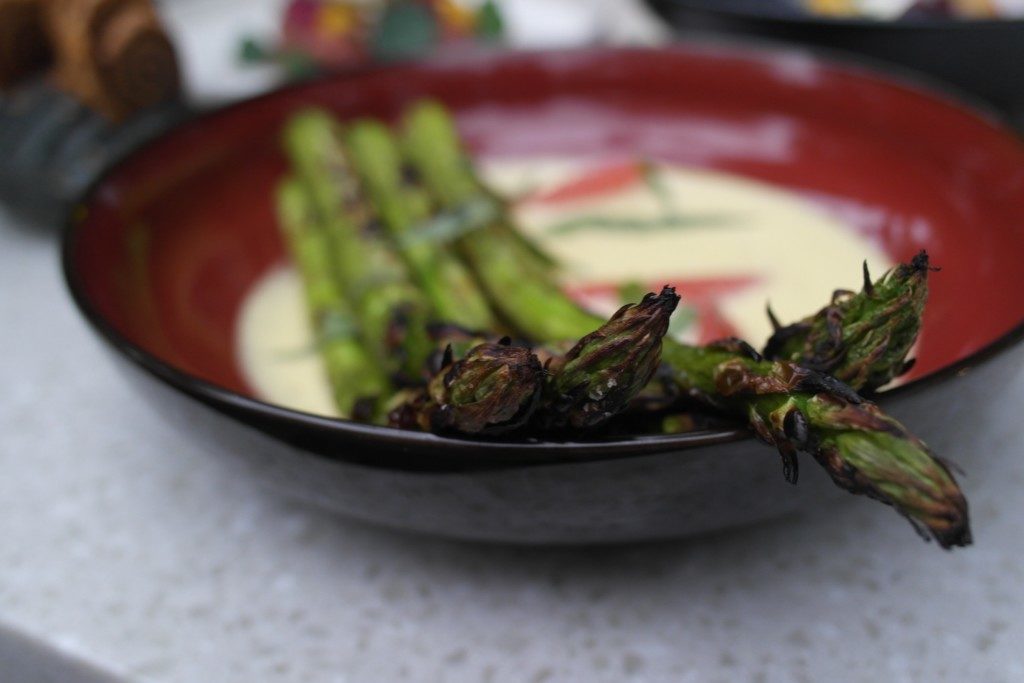 You know what else would be remiss for you not to do?  Stop by The Garage, if you are in Botanic gardens. You'll thank me for it.
tel. 6264-7978
Botanico at The Garage
50 Cluny Park Road
The Garage
Singapore Botanic Gardens