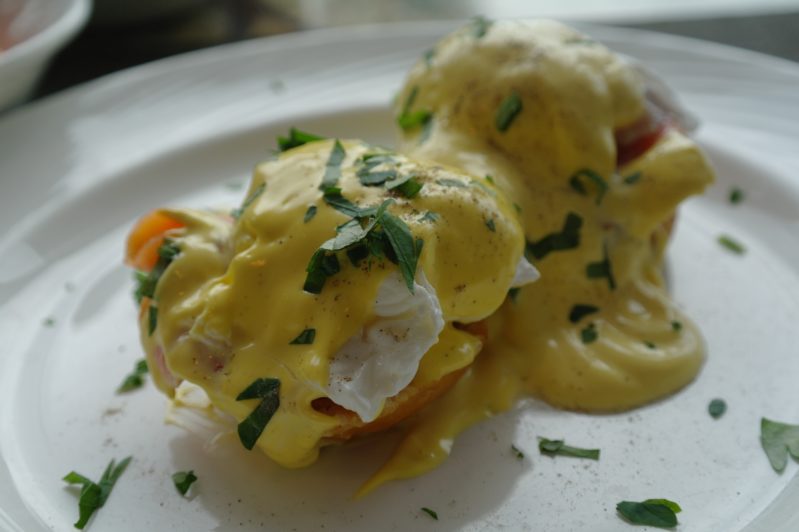 After a leisurely yoga session at PURE yoga on the 6th floor, we moseyed on up to level 32 to Seasonal Tastes, the hotel's signature dining venue. The restaurant's cool, casual design features sweeping floor-to-ceiling windows that show off breathtaking views of Singapore's city skyline. Breakfast for me was this fluffy egg-white omelette with side orders of avocado and smoked salmon. An almost obligatory long black and a watermelon juice complete the meal.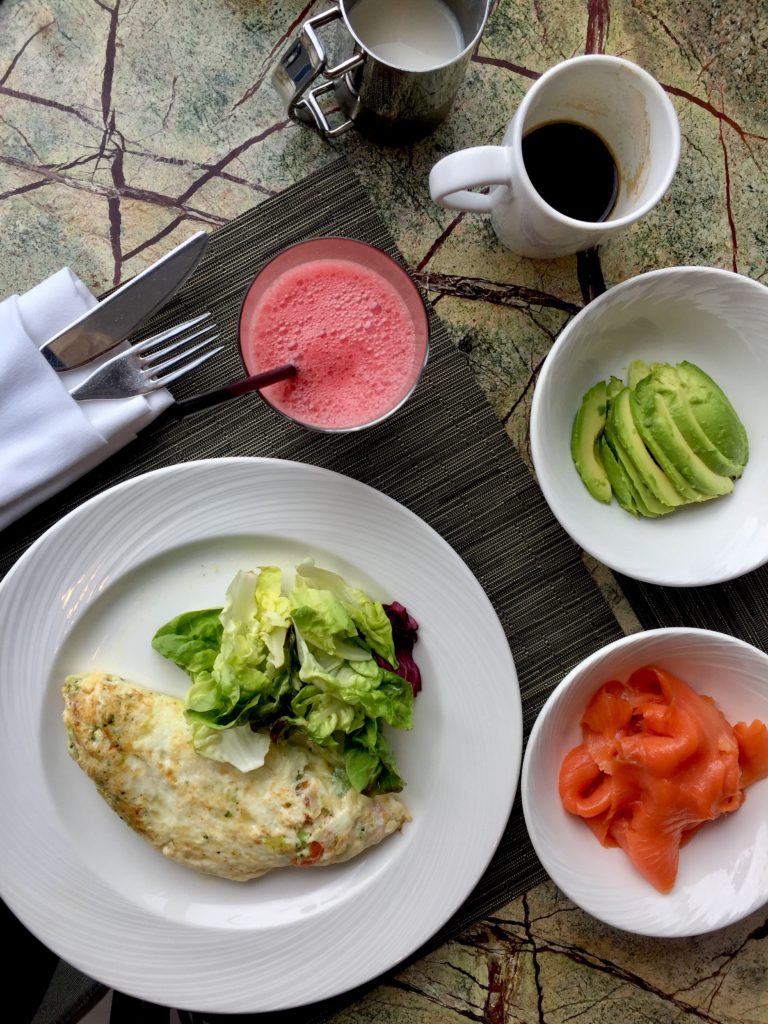 If ala carte is not your thing, here are some options from the yummy brunch buffet served at the Westin:
\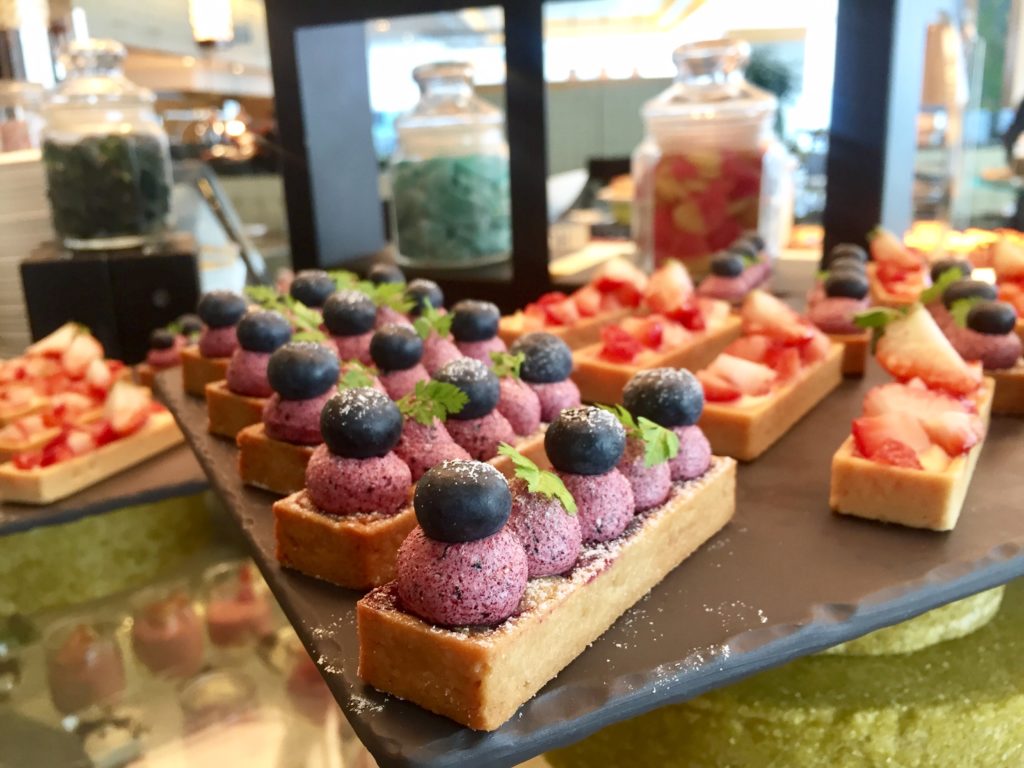 So many pretty pastries!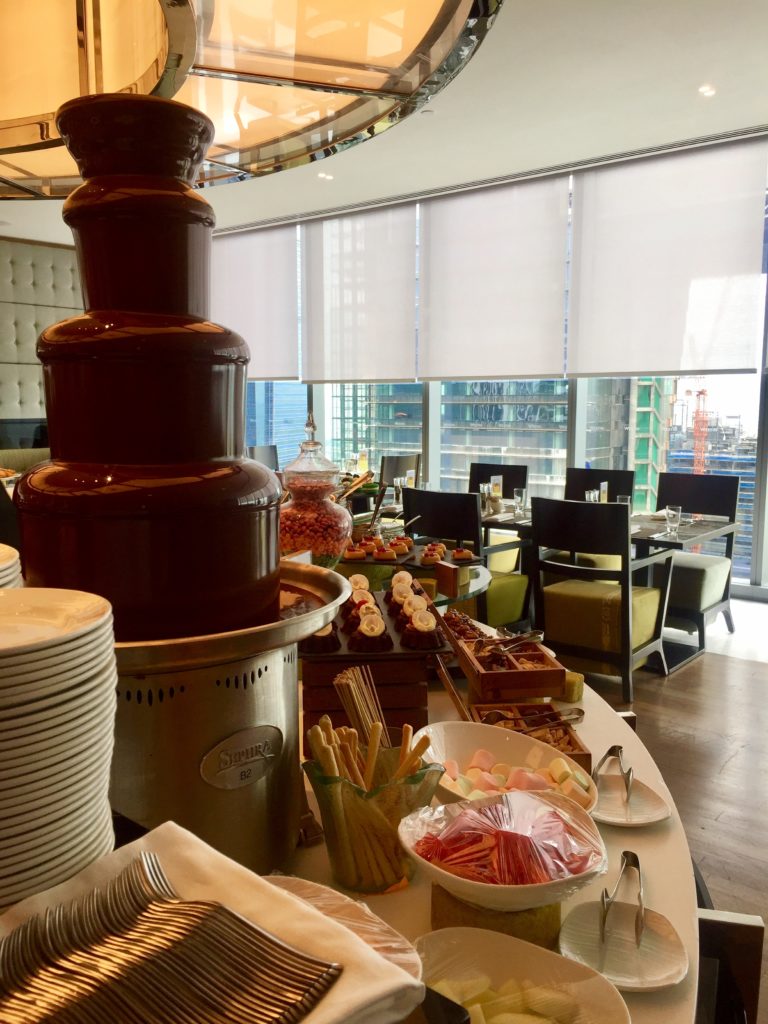 Did someone say "chocolate fountain"? Count me in!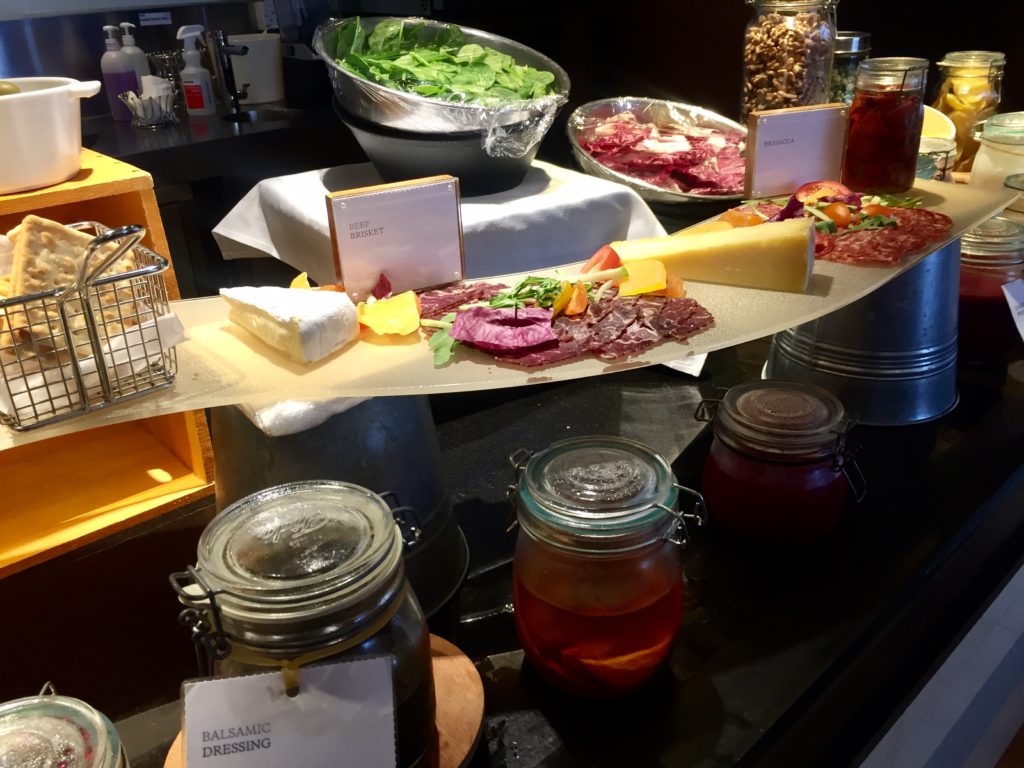 The make your own salad section has beef brisket? Not really what I'd expect, but interesting nonetheless.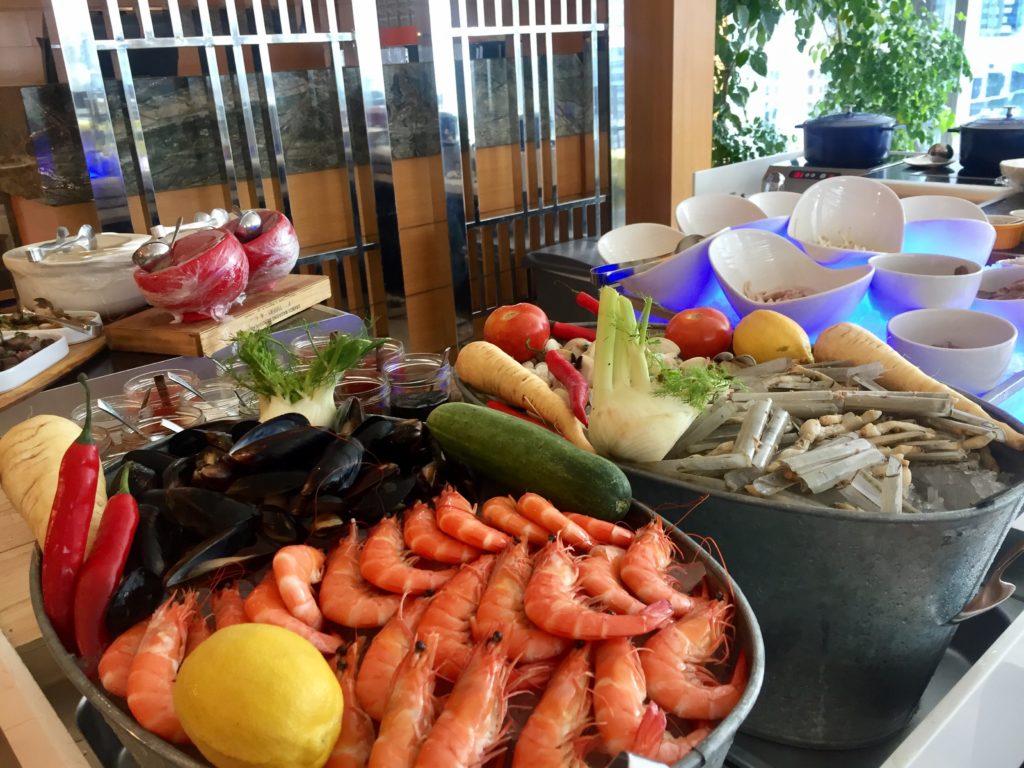 Being the only table when the Brunch Buffet is being laid out means we get to see the food as the chef intended!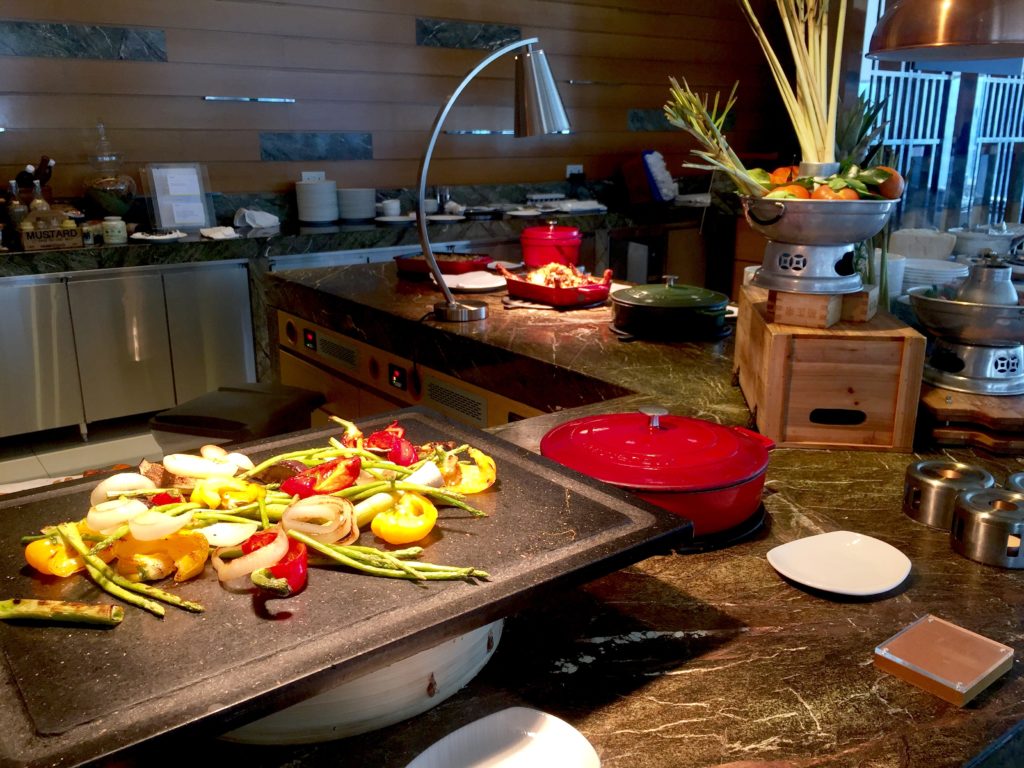 Grilled/roasted vegetable is a major weakness. Something I can't say no to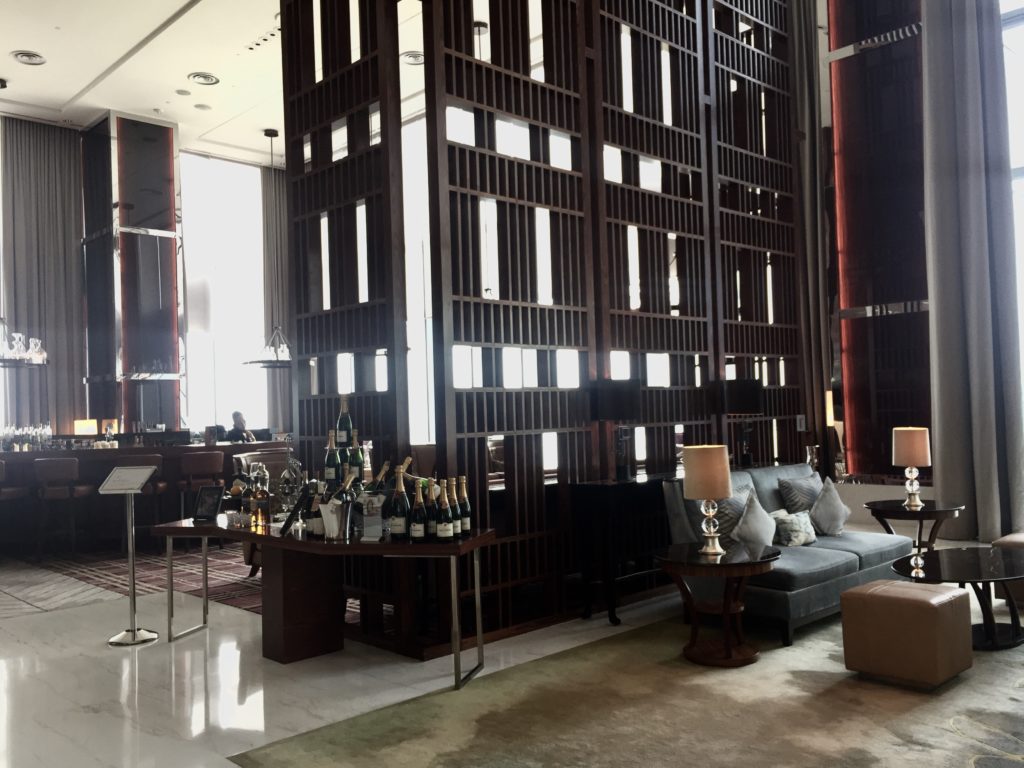 This being a whimsical weekend, we then moved over to the Lobby Lounge to have coffee. For just slightly more than a Starbucks Latte I get a stunning view, good coffee and an almond biscotti on the sie. As a bonus, we got to try a brand of coffee that I'd never tried before – Kimbo – will have to go order my own stash right now on Amazon to see how it compares with the Illy beans I put into my espresso machine at home.