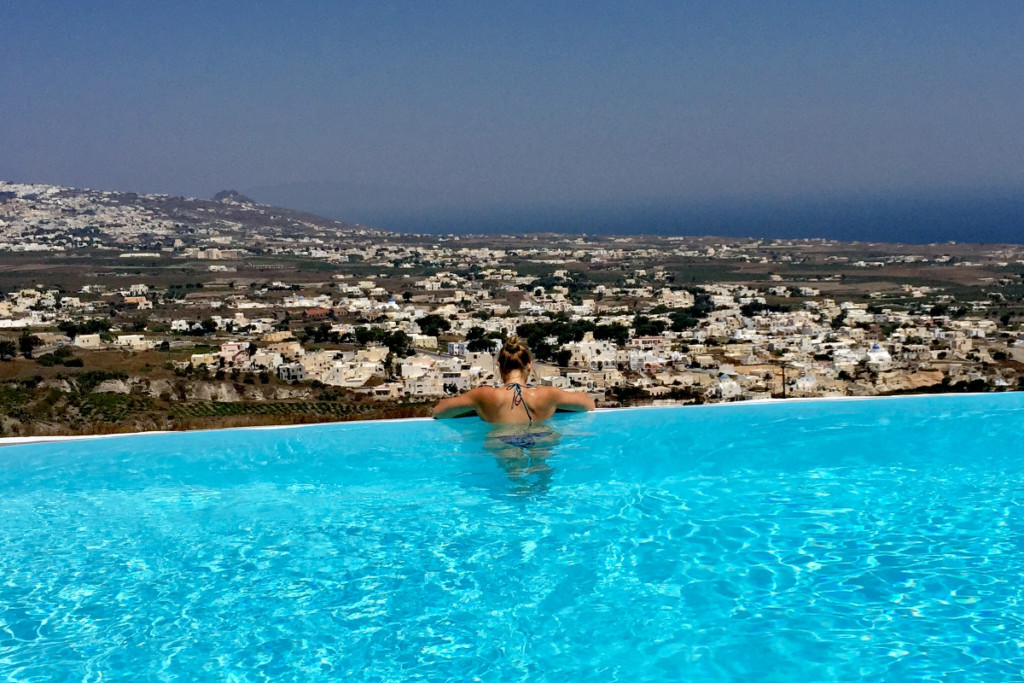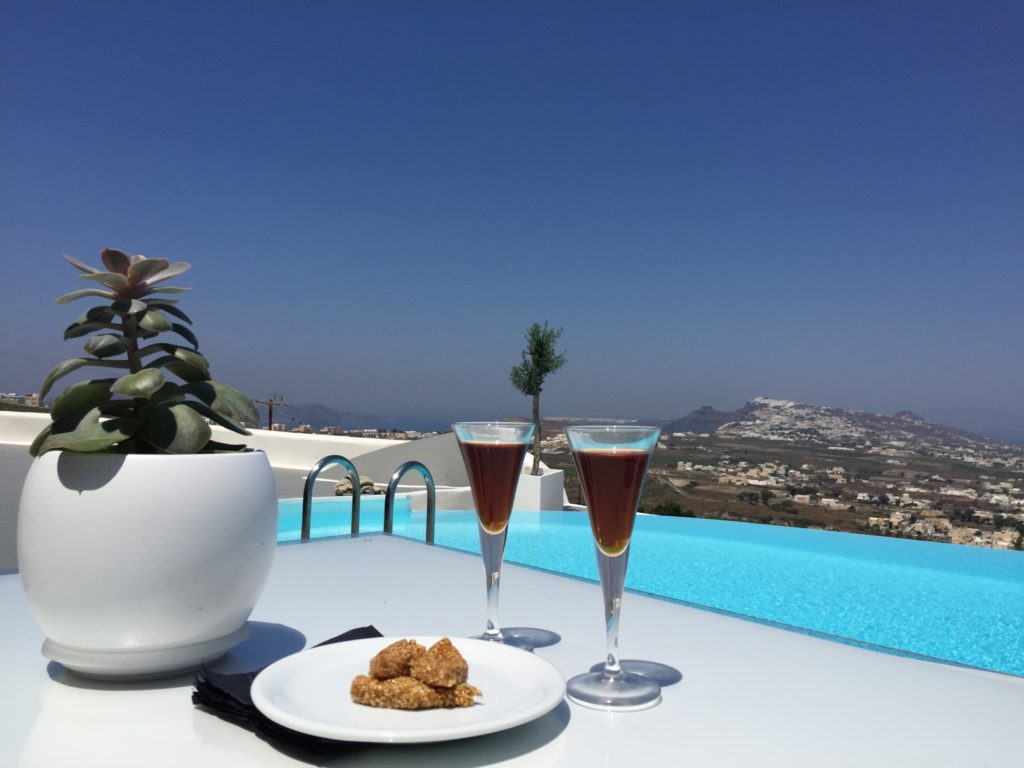 Carpe Diem Suites and Spa is a chic boutique hotel located in Pyrgos town just 6 km from Santorini Airport and 9 km from Akrotiri town. This place is a real must do for everyone looking for peace, luxury and comfort. I chose this resort especially because I wanted something away from the tourist hotspots yet close to the capital Thira.
The Pyrgos itself is a gem of a town. It's walking distance from the hotel, not so touristy with the local restaurants and lovely cobblestone walkways to explore.
From the first step into this resort, we were made to feel very welcome by the staff, especially by the hotel manager Georgina who we loved –  she helped us with absolutely everything you could imagine.
Our bags were moved to the room and while check-in, we enjoyed the sweet welcome drink with the classic Greek Koulourakia – which are sesame & honey biscuits.
And then… I jumped to the pool! The best of all, there is a bar next to the pool so you can enjoy your cocktails while you dip in the water.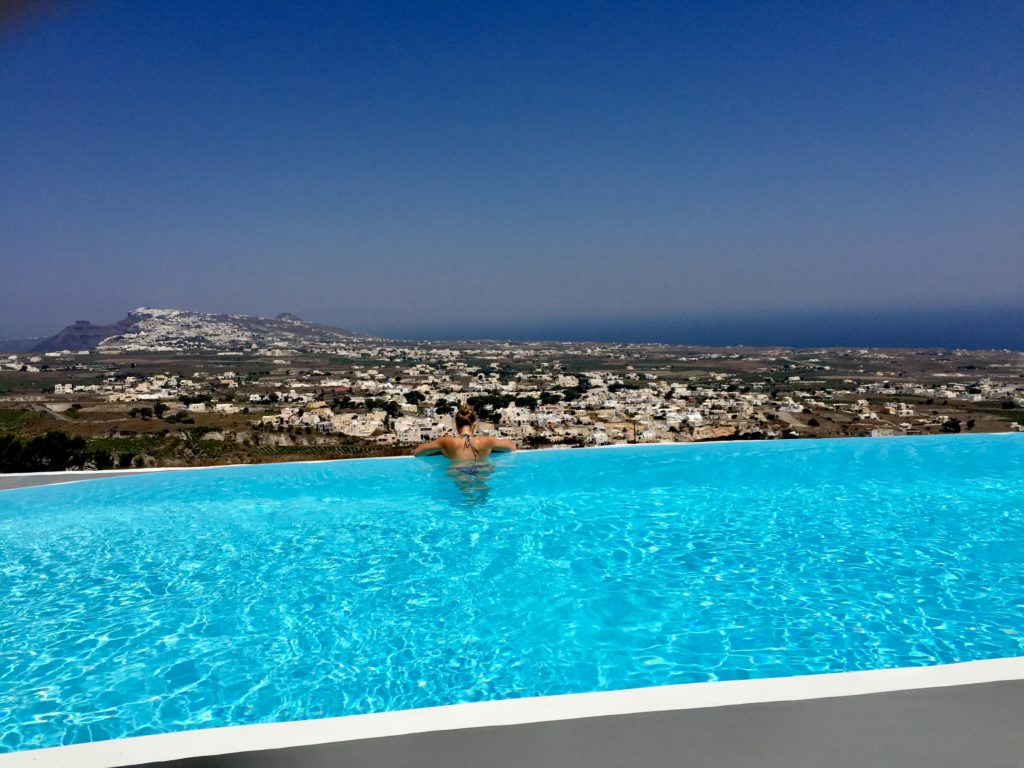 Since Carpe Diem is a spa, there is also sauna, steam room, jacuzzi and of course – massage treatments!
This is a picture of the suite we were in. Beautifully designed, air-conditioned and quiet. I also liked the mini bar with our own Nespresso machine. The smell of coffee every morning reminds me of home. But that is not the best part about this suite. The best part was the terrace with our own pool, tanning beds and table where our breakfast was served every morning.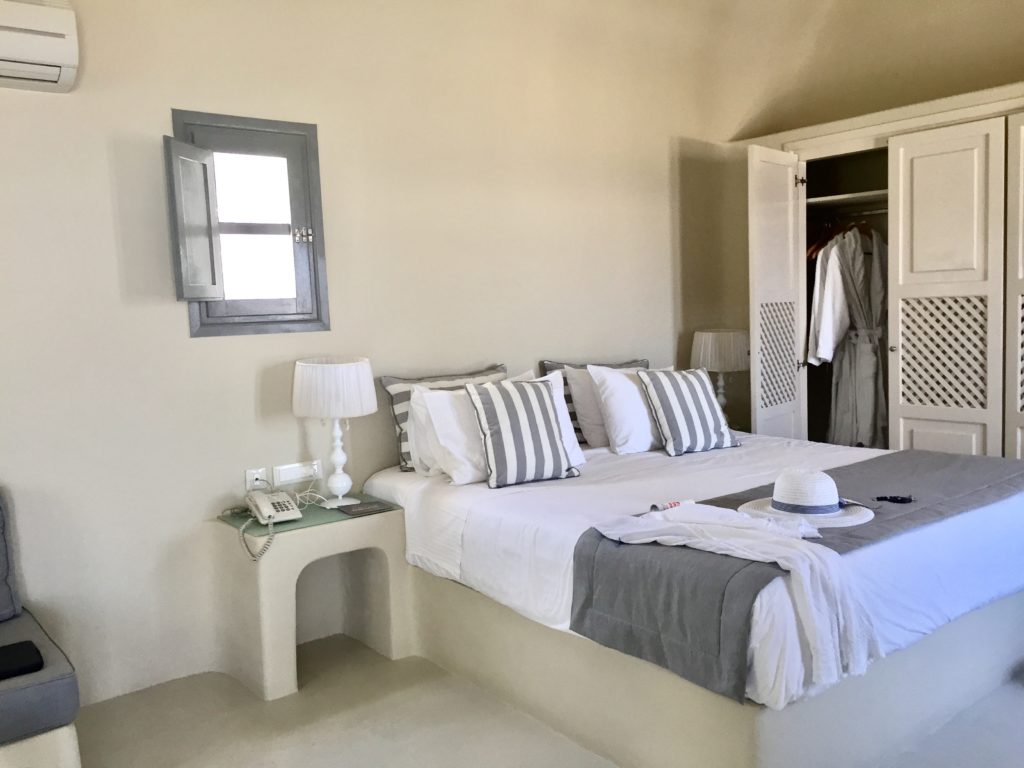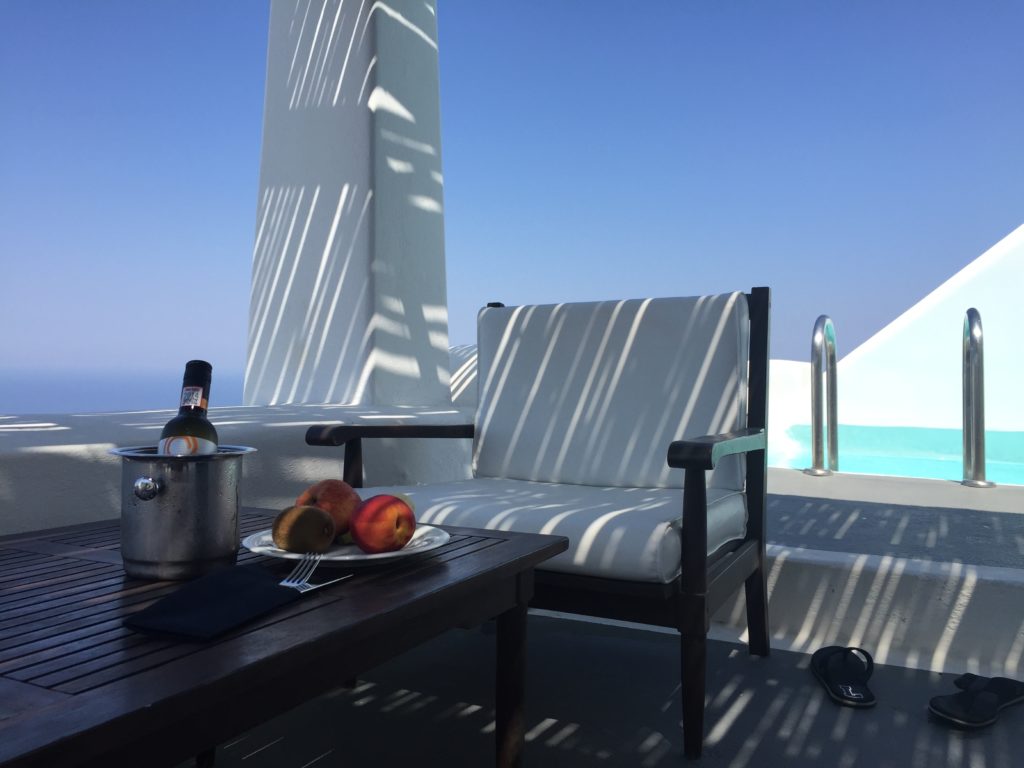 Some chilled white wine was waiting for us and also fresh fruits. I have to say, the food here was very healthy. Definitely one of the reason I liked this place, after reading some reviews about the breakfast.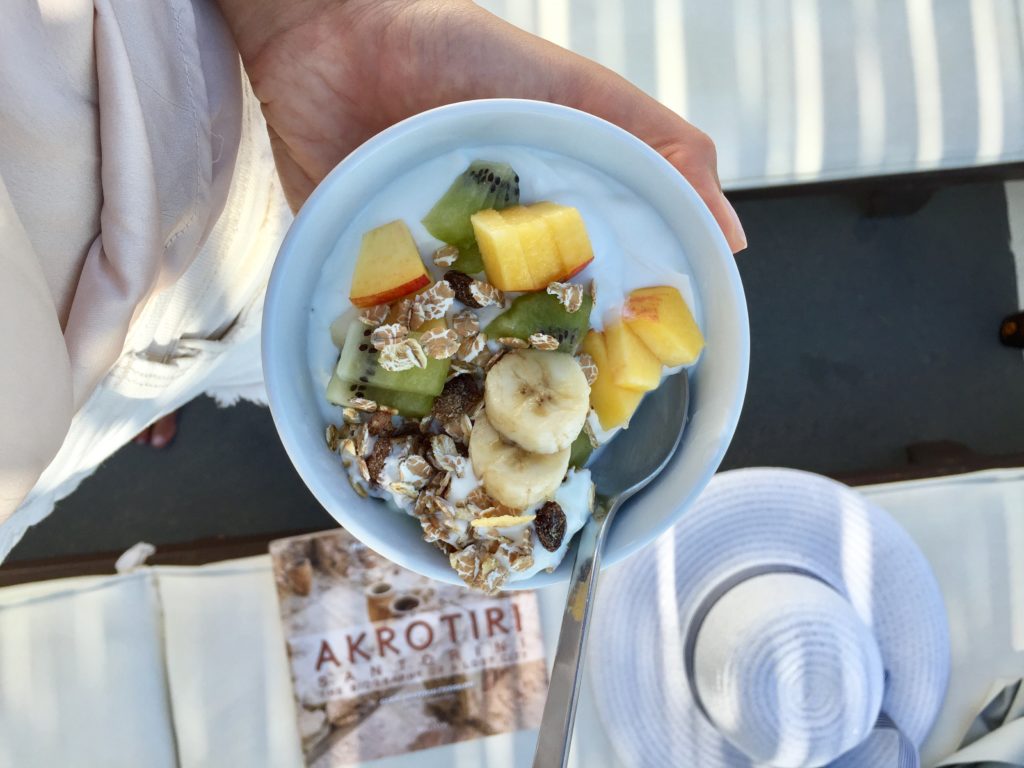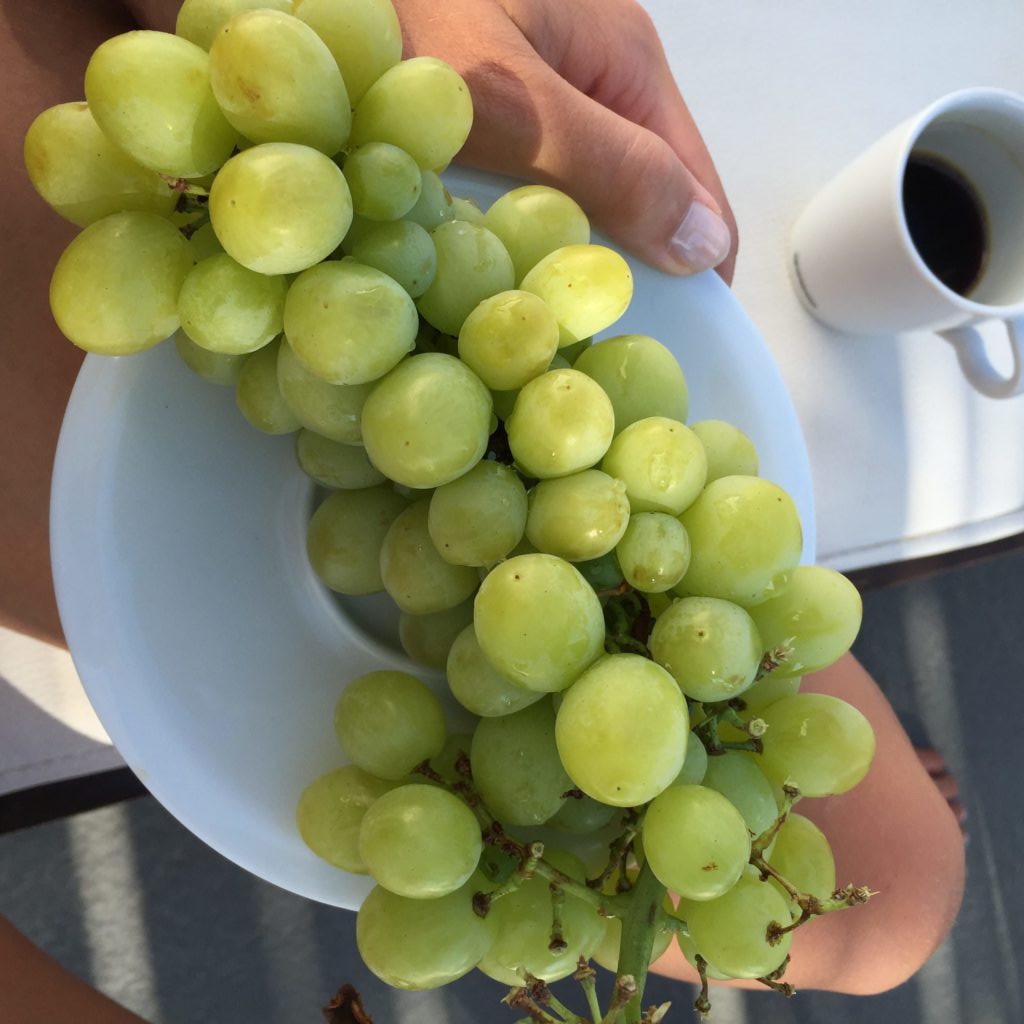 Here we got what we desired, enjoyed our trips around but at the end of the day, we just loved our terrace, the infinity pool and beautiful sunset. Definitely a good place for a romantic escape or honeymoon.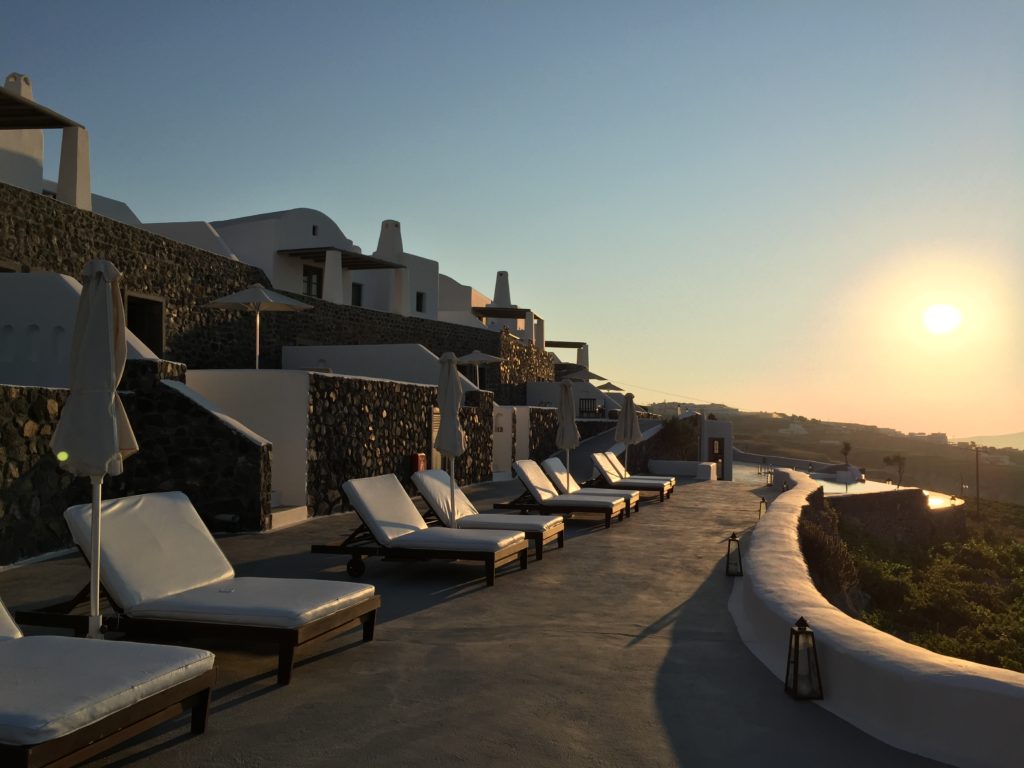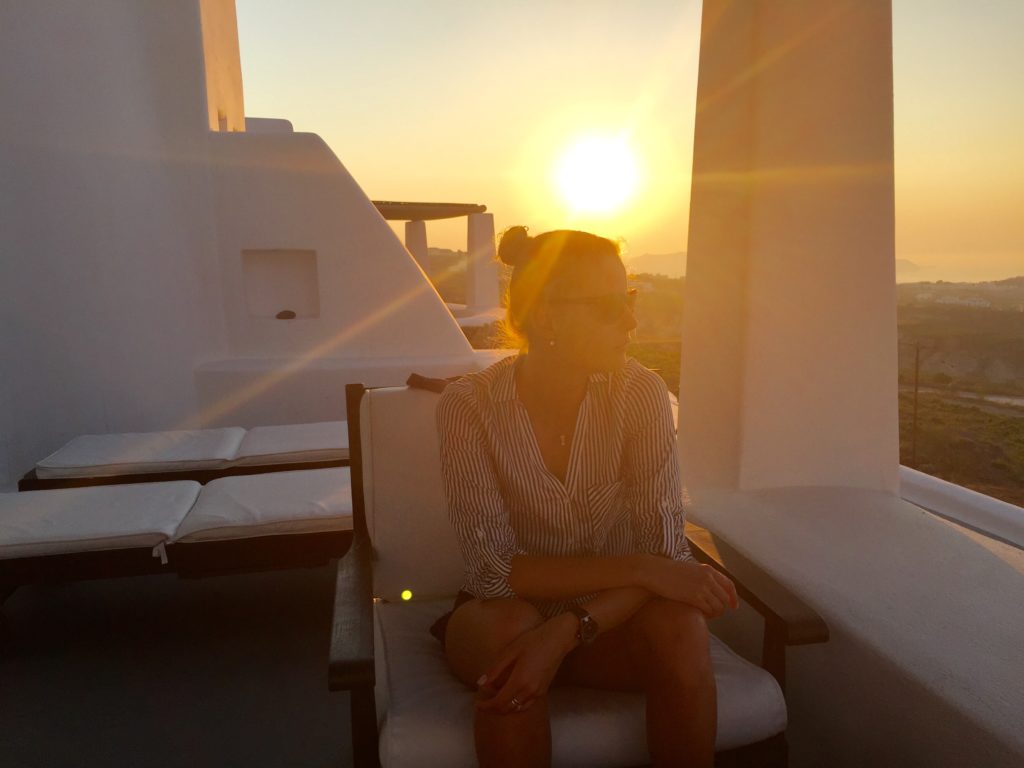 Here I am enjoying the sunset overlooking  Thira city and the Mediterranean sea. Probably one of the best.
Excellent service & hospitality
Carpe Diem Suites & Spa
 Epar.Od. Pirgou Kallistis – Profiti Ilia, Thira 847 01, Greece