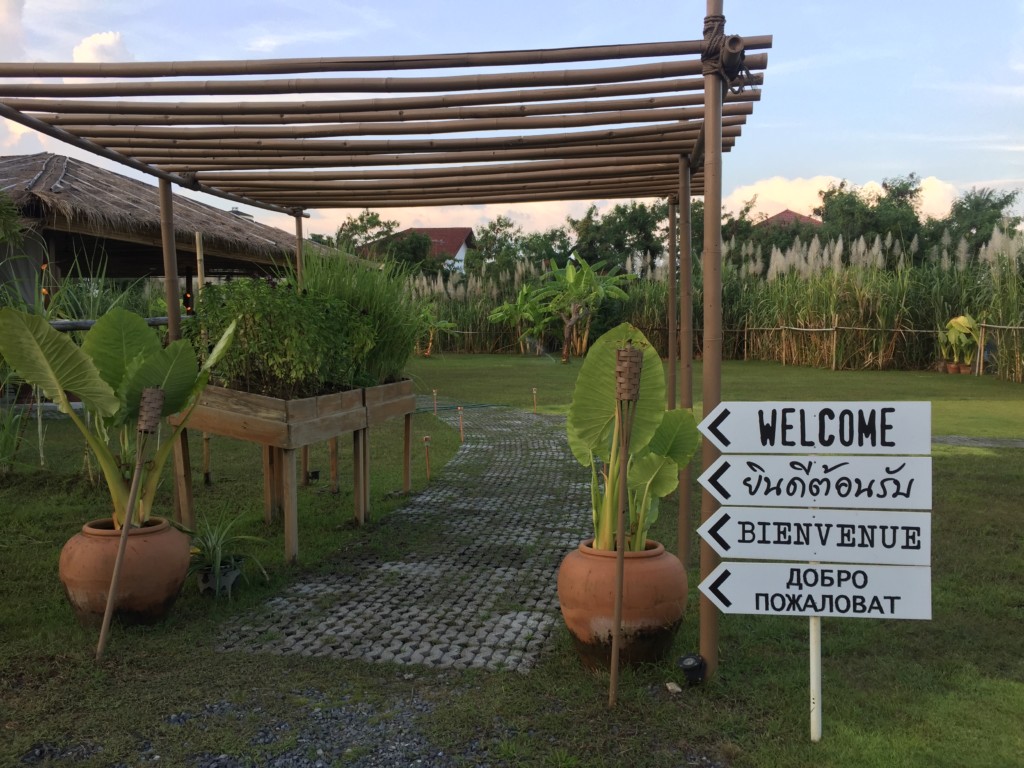 So I pop up Google Maps on my phone whilst lounging by the pool, and the closest point of interest turns out to be a rum distillery – Chalong Bay Rum Distillery to be specific.  And as it turns out, they have cocktail making workshops! Say no more – take me there, now!
The main hall
The workshop is held in the main hall – which in typical Thai fashion is a high-celinged roof – and no walls – so a lovely cross-breeze wafts over us whilst we're making cocktails.
Fresh flowers on the table provide a classy touch to the main hall.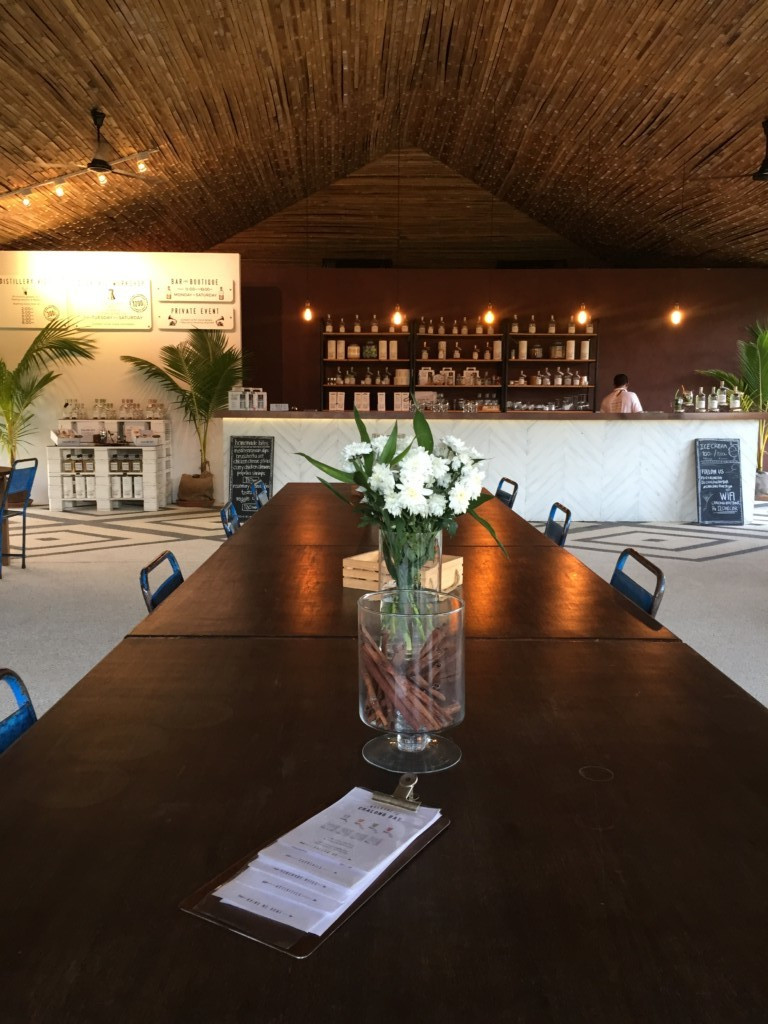 Learning to make Rum Cocktails
Here I am – mixing up a storm – I'd like to say it was a "Dark & Stormy", but it's actually a very cheerful Piña Colada. which turned out to be the favorite of the three cocktails I learned to make, so the recipe is here.
Piña Coladas are truly the quintessential tropical cocktail. This wonderful concoction brings back memories of swaying palm trees and the sound of the ukelele
Chalong Bay has truly created an original artisinal rum using sustainable production that binds the traditional French art of distillation with the rich sugarcane heritage of Thailand – I really love that they use locally sourced pure sugarcane as opposed to the molasses byproduct so often used in "commercial" rum.
Using a traditional copper still imported from France and a centuries-old distillation process, the rum has incredible character, originality and smoothness, giving full expression to the 100% natural Thai sugarcane contained within.  X and I bought a bottle each, all the better to sail the seven seas with, but that's the next story …
Chalong Bay Rum Distillery
14/2 Moo 2, Palai soi 2,
Tambon Chalong,
Amphur Muang Phuket,
Phuket 83130,
Thailand