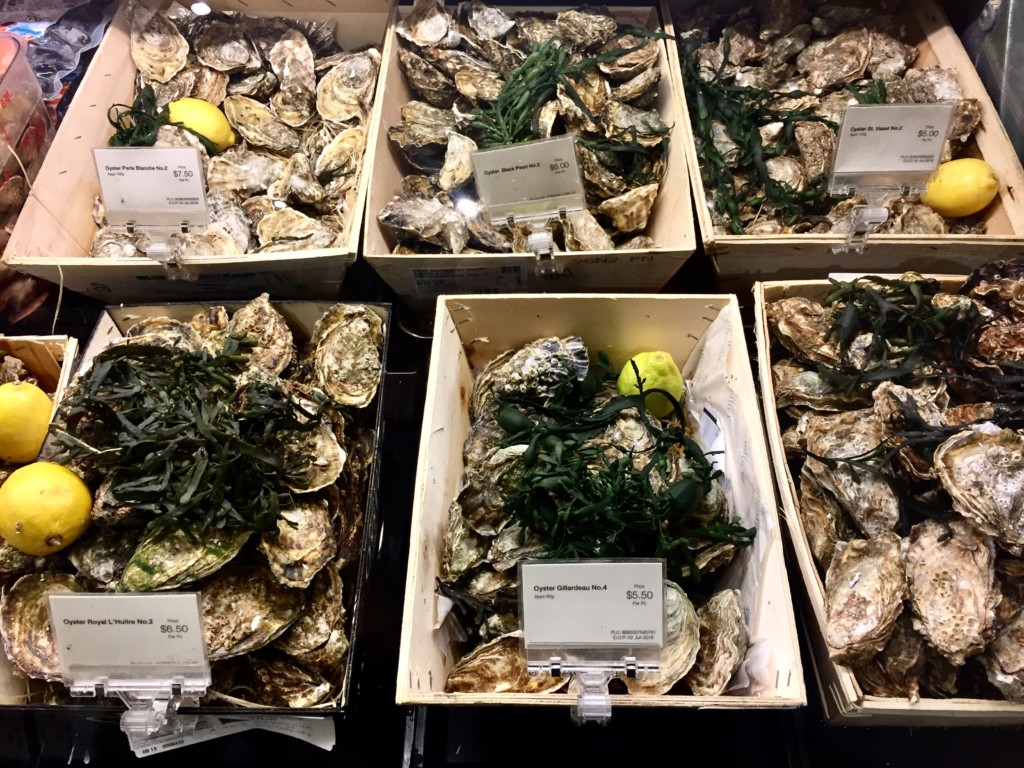 After a long day shooting, it was quite a relief to settle in at the bar inside Culina, where I had been  looking for "dukka" the weekend before.
A glass of wine each, together with a tasting flight of three oysters apiece: Life is sweet, or as the Italians would say "la dolce vita".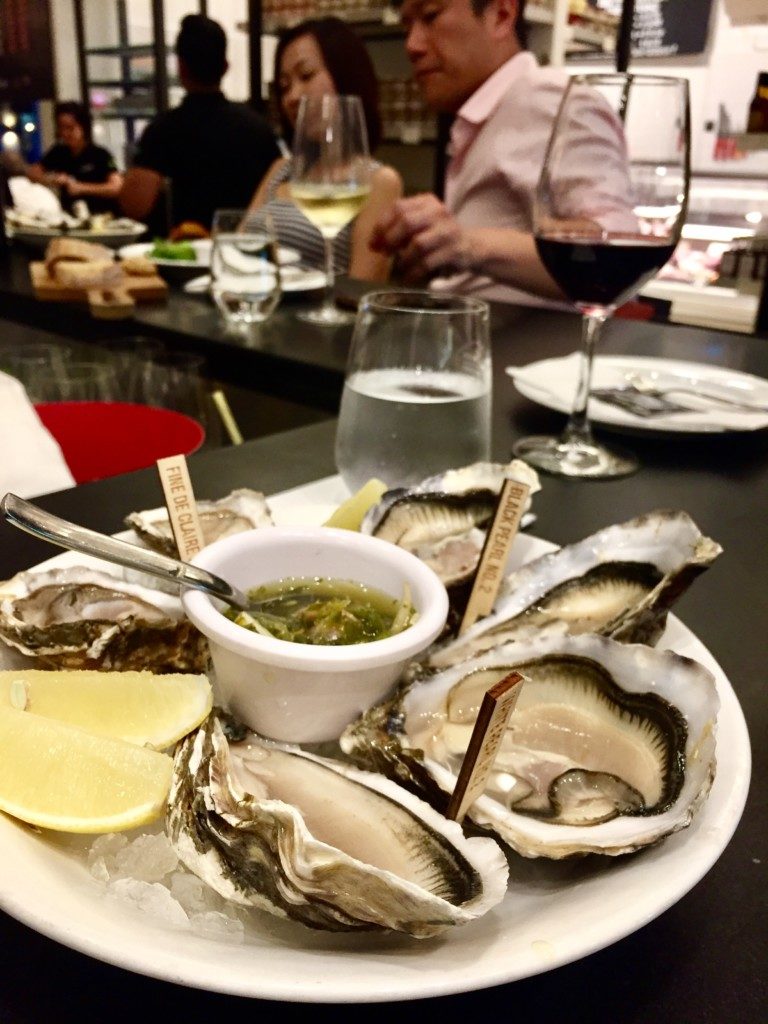 We started with the Fine de Claire – so called because they are finished (fine in French) in shallow marshes called "claires" in French, which contain very clear water and a high level of minerals and algae, giving the oysters a very distinctive flavor and greenish color from the chlorophyll.These are less fleshy than the rest, and quite a bit more refined (hence taste first).
Next up was the "White Pearl", which means that if done right, you could grow your own pearl ( but only in white ). just a grain of sand should trigger the nacre production, which will continue to coat the sand like an irritant until – et Voila! A pearl is formed.
Last but not least, the "Black Pearl", which is almost the same as a white pearl except that its lips are black, so that imparts a black tinge to the final pearl.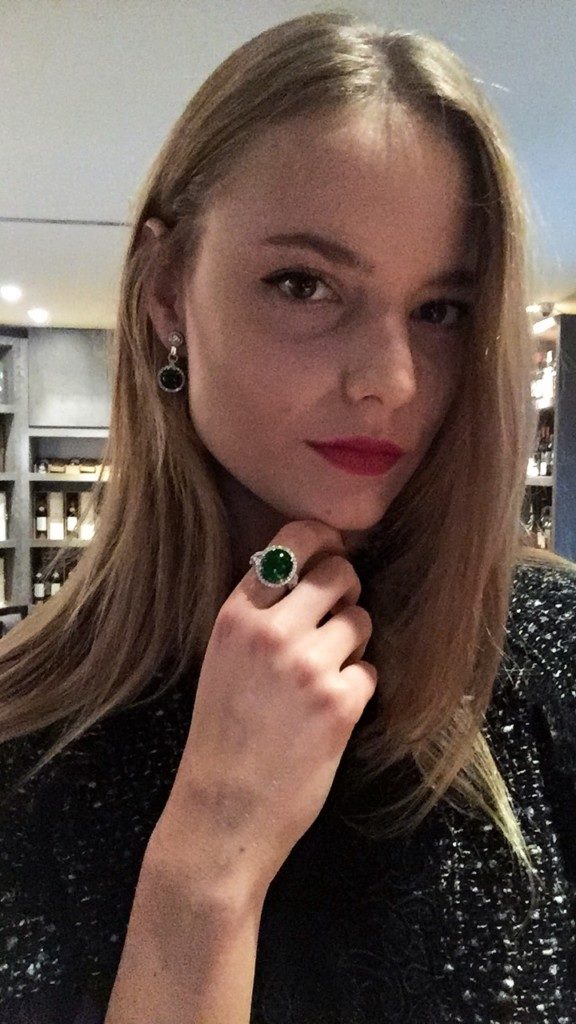 All this talk of pearls reminded me that I was wearing this ring and earring set that day – translucent pieces of deep green jade surrounded by white diamonds in 18k white gold – made by Caratell . So, so beautiful. I could get used to this – except for the part where it costs more than a small country estate where I come from.