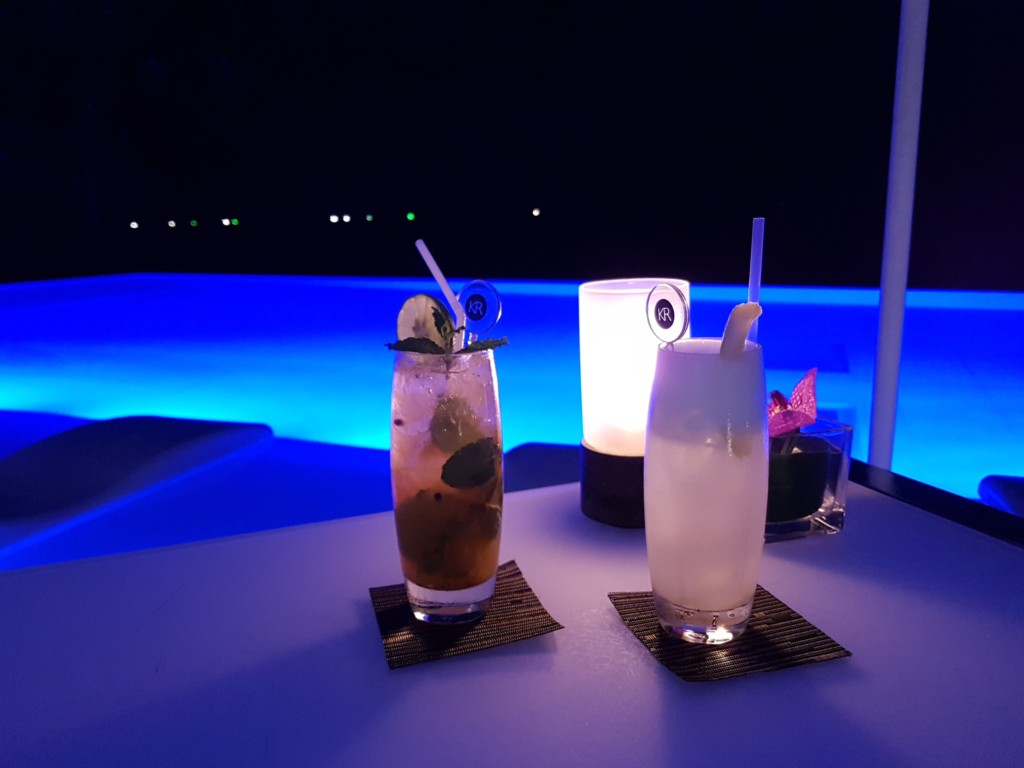 After a packed three days covering the superyacht event, and feeling like there were waves in my tummy,  it felt really good to be back on solid ground. My appetite had also bounced back – whilst the food at SALA had been consistently great, my list of "to-eat-at" places in Phuket was long, and time was short – but I did manage to squeeze in an amazing dinner at one of Phuket's finest restaurants (if you believe the good folks who write for  "Thailand Tatler Best Restaurant Guide").
The drive from our host's villa to Kata Rocks was a little – challenging – those windy mountain roads with no streetlamps are just a little bit scarier than I would have liked. Plus thanks work, we missed sunset by a good twenty minutes.
STARTERS
The waiter prompty whisked this beautiful platter of bread onto the table.
I don't normally do gluten, but the bread smelt so amazing, I decided to sample them all! Helped in no small part by amazingly fruity extra virgin olive oil and a divine basalmic vinegar to dip the bread in.
First up was this little amuse bouche – tuna tartare topped with Thai Mango. After briefly panicking that this might be the appetizer we ordered – after all, in this dim lighting, all raw fish looks pretty much the same – we were relieved when the ceviche was a fairly sizeable platter. Avocado provides a beautiful counterpoint to the delicate flavor of that paper thin barramundi. I'm feeling rather inspired to up my knife skills in cooking school some day so I can slice fish this thin.
ENTREE
The main took a while to arrive. Salt crusted branzino is basically seabass in a salted white egg crust. The Kata Rocks version has Thai undertones in that they used coriander in addition to the usual lemon and extra virgin olive oil dressing. Plan to wait for this baby though – salt crusted anything takes quite a bit longer. The waiter had said 15 minutes, but it was closer to a half hour to appear table side and for the waiter to open up that salt crust. The steam coming out is testament to how well the crust had sealed in the natural flavors of the fish.  Do note that the dish is sized for two, although I would have gladly finished it myself.
Et voila – the trip ends on this high note. I'm hoping to check out more restaurants, but I guess that will have to be another trip since we leave the next day.
KATA ROCKS
186/22, Kok Tanode Road, Kata Beach, Phuket 83100 Thailand
+66 (0)76 370 777
reservations@katarocks.com