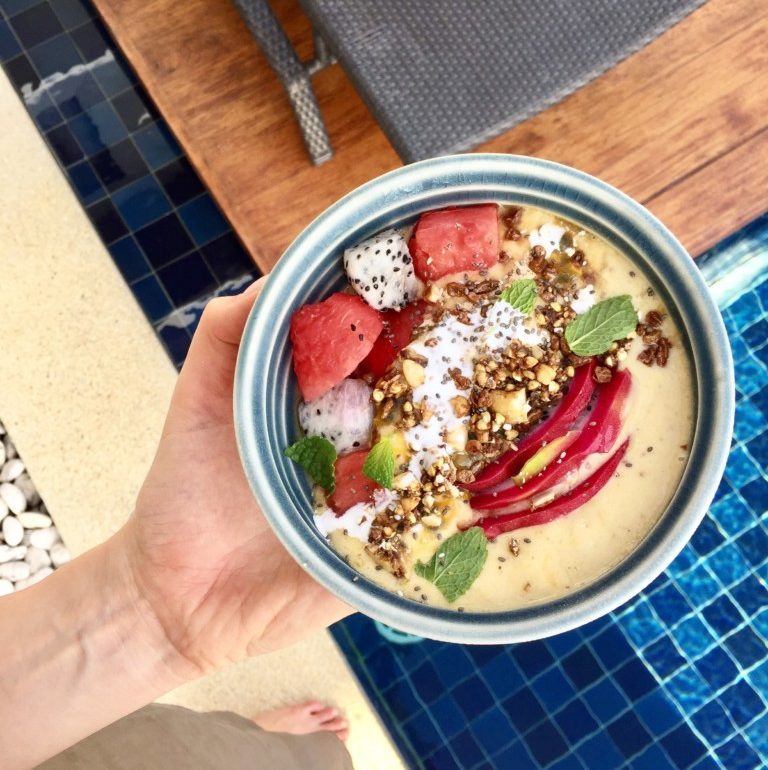 Good morning lovelies! Its time to make healthy breakfast!

This mango-banana smoothie is incredibly easy to make, wonderfully delicious  breakfast and you can top it off with pretty much anything.
MANGO BANANA smoothie
Serves: me
4 peeled frozen baby bananas ( or 1-2 big frozen banana)
1 sliced mango
1/4 cup of coconut milk
Put the frozen bananas, mango in your blender and add the coconut milk. Blend until you get a magical soft serve mixture. If you don't have the greatest blender, add some water to keep it all going. Serve immediately  in the bowls and top it off with desired fruits and nuts or seeds.
Enjoy. Love, Michaela