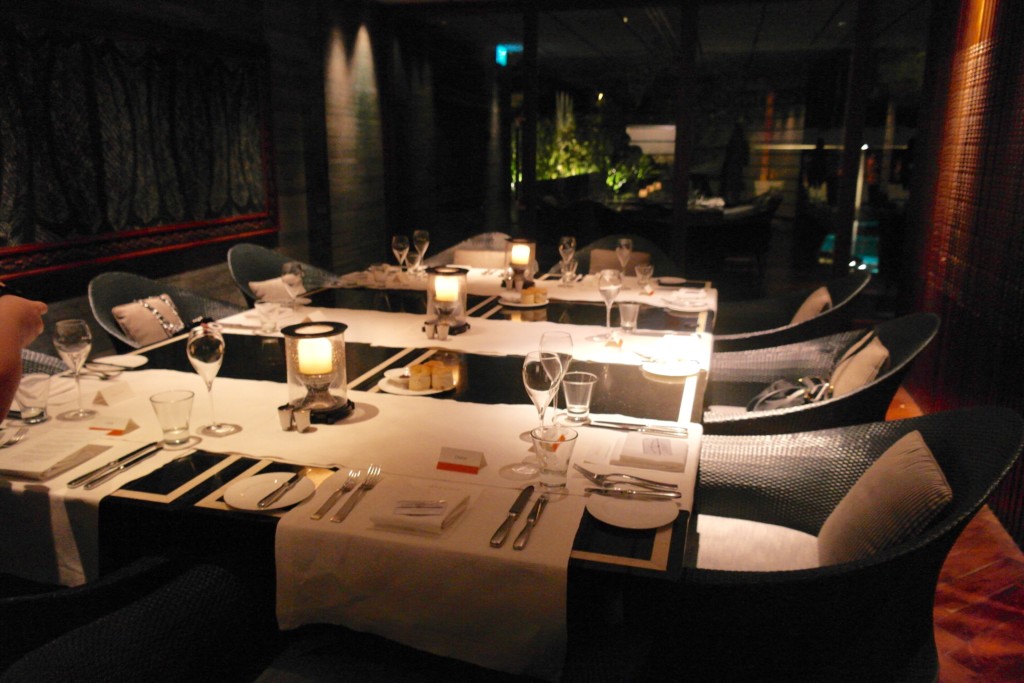 So I find myself at Basilico restaurant at Regent hotel – joining the Luv Moon event. What's that, you ask?
The Luv Moon event is a woman's circle sharing feminine energy, encouragement, connection and inspiration.
This beautiful space is on the 2nd floor of the luxurious Regent hotel and houses an impressive walk-in wine cellar, an open kitchen and an outdoor terrace with a pool! 
Every time I walk through Basilico's doors, I feel touched by the sparkle of the big ceiling above the grand bar (covered by food, lol) in deep velvet shades with woody colors and dark stone colored throws. I can't help it but I willingly let myself be consumed by The Four Seasons charm. Yes, Regent hotel is a part of Four Season brand.
Basilico has a top-notch buffet of Italian antipasti, cheeses, desserts and homemade gelati for you to start and end the meal with, whilst Basilico's Head Chef Luca Beccalli personally prepares the main course of your choice and surprises you with an intermezzo of his own creations. 
There's a good selection of everything I love! I took a piece of salmon and then a piece of cheese, but I also took a slice of something else like a mozzarella buffala with juicy tomatoes. Hm.. and the Kalamata olives, salads, breads, fruits.. You name it and you can find it here. The girls and myself were walking around, finding it hard to choose wisely since everything looked and smelt so good.
So, after polishing off my beautiful plate of cold cuts and cheese, it was time to move onto something a bit warm. We were given a menu of main courses to choose from, and I picked – Pan-seared Salmon Fillet with Herb-marinated Sea Asparagus, Sweet and Sour Baked Pumpkin, and Golden Raisins. In between, the Chef also brought this delicious soup served in a Martini glass.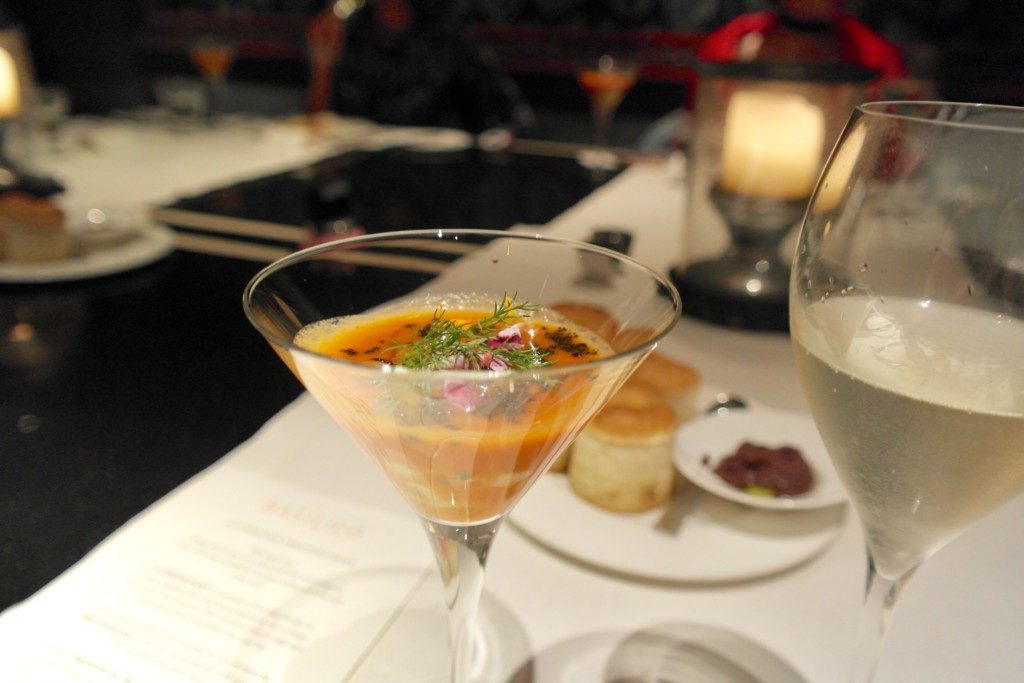 If the dessert selection would have a name, I think it would be called 'Life is short eat dessert first'. From fruit tarts, cakes, crème brûlée or ice-creams – We were headed straight for a food coma, but it was totally worth it.
If you can believe it, I somehow also managed to nibble away at a plate of chocolate pralines, that the chef had paired with some Limoncello.
A very sweet end to a wonderful evening. I felt very inspired by meeting such wonderfully accomplished and poised women. 
Perfect place for a dinner with some good girlfriends! I will definitely head there before a night out – bear in mind that Regent runs Basilissisimo only on Wednesday like most other Ladies Nights.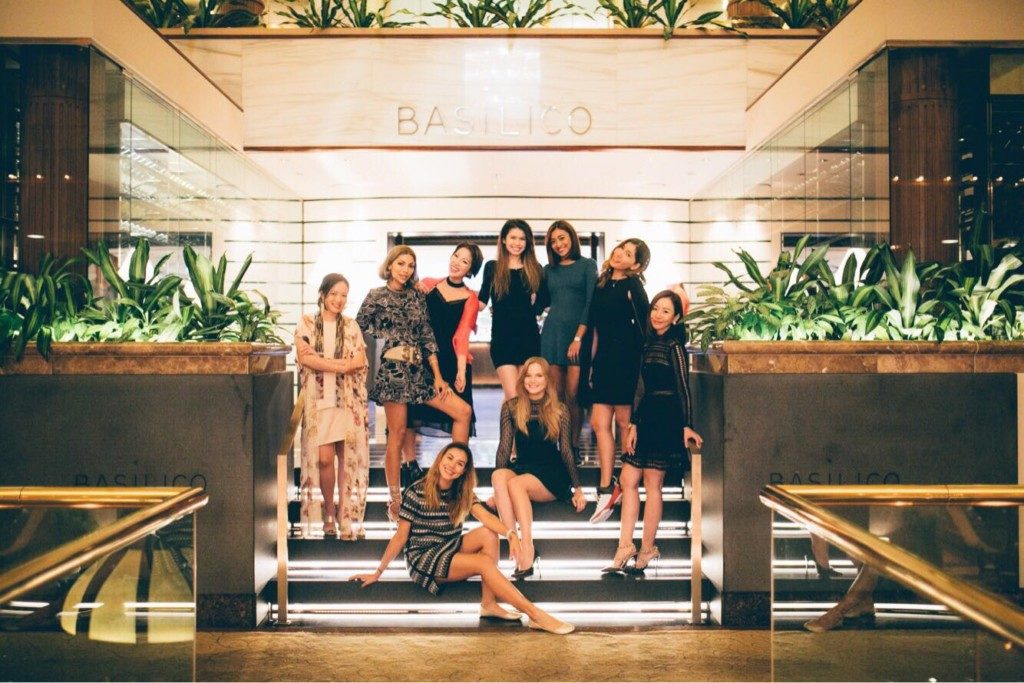 Ladies can enjoy a delicious three-course semi-buffet dinner with a free flow of Prosecco.
Wednesdays | 6:30 pm to 10:00 pm
$98 per lady, with free flow of Santa Margherita Prosecco