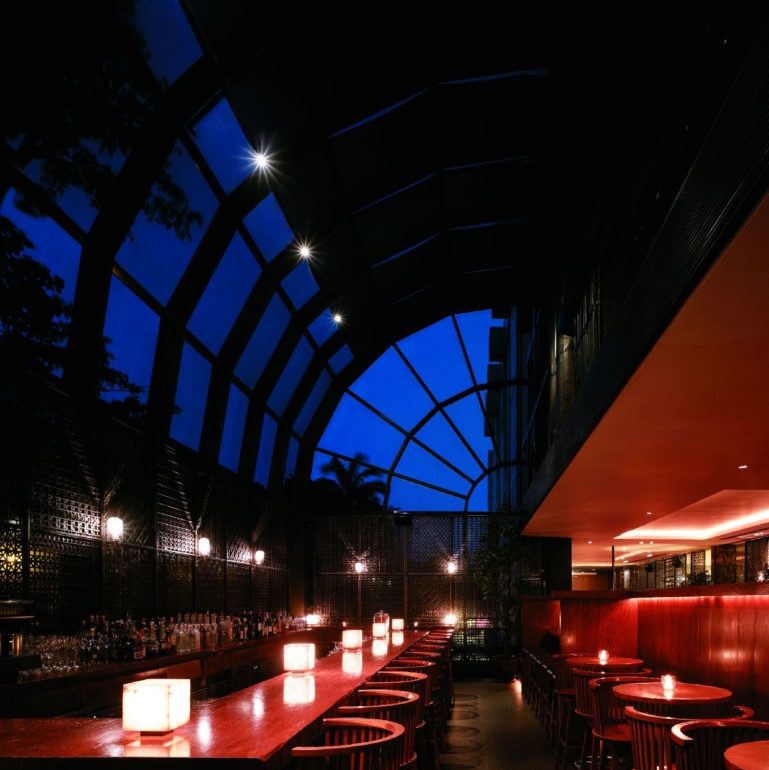 When speaking of Martini bar, it reminds me of the high life, glamour and sophistication and of course the famous movie James Bond 007.
"Shaken, not stirred". Hearing those words conjures up the image of James Bond, vodka martini in hand, a seductive woman beside him, and the threat of danger. If you want me to remind you, this is good video collage.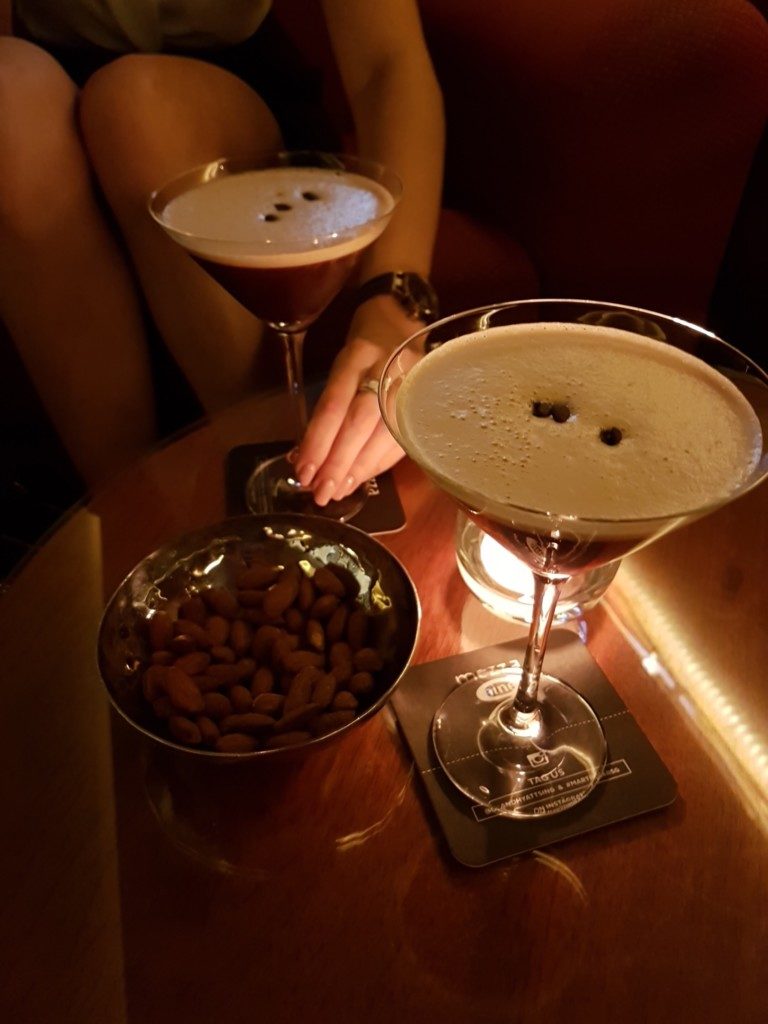 Espresso Martini.I have tried  good classic martini before and I enjoy the atmosphere of sitting at the Martini bar. As time goes on, the martini is no longer just movie's famous sophisticated drink for gentleman's. There are many martini's worth trying and espresso martini is one of my favourite.
Singapore is well-known for it's cocktail bar scene, so you can probably get martini everywhere. However, if you are like me, driven by "perfect" atmosphere and you want the real Martini bar experience, try the Martini bar Mezze 9 at Grand Hyatt Singapore.
This bar is located in Grand Hyatt, covering over 30 specially concocted martinis to choose from. A must try includes espresso martini, their signature Lychee martini or less sweet Passion fruit. If you like spicy, go for ginger martini, I loved it!
Cheers, xx
Michaela
Location
Mezza9, Mezzanine Level, Grand Hyatt Singapore
Dress code
Smart Casual (Singlets and flip-flops are not allowed)