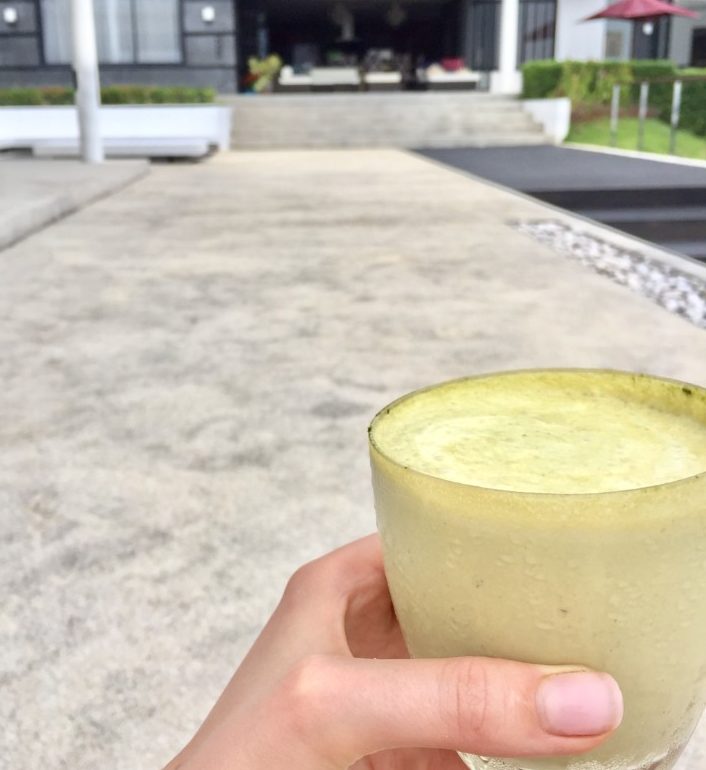 Hello, beautiful souls!
An ice cream protein shake that is creamy, dreamy, and also free from dairy and added sweeteners?
First, I want to share with you how to use frozen bananas with a protein powder. Why do I want to freeze the bananas? Simply, the frozen bananas are excellent in smoothies. They add creamy, ice-cream-like texture. Pure deliciousness and sweetness that beat the taste of vegan protein. ( yes, in my opinion the vegan protein isn't so good on its own.)
So, go to the store and buy lots of organic bananas. Wait till they ripened really well – You want to see lots of brown spots appear on the skin (as pictured above).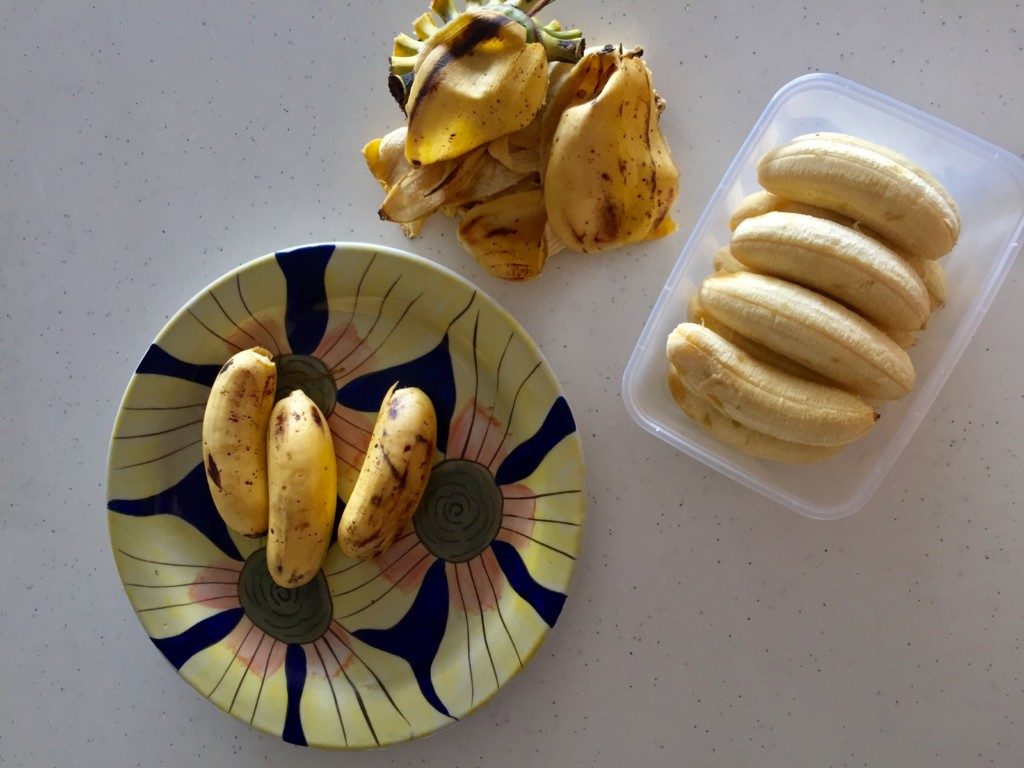 Peel them off. Break them into blender friendly chunks. Place them in a plastic box or ziplock bag. Put it in a freezer. Ready to use anytime!
In my case, since I am in Thailand, I just use the baby bananas – they are just so good haha… I ate a few even before I managed to freeze them.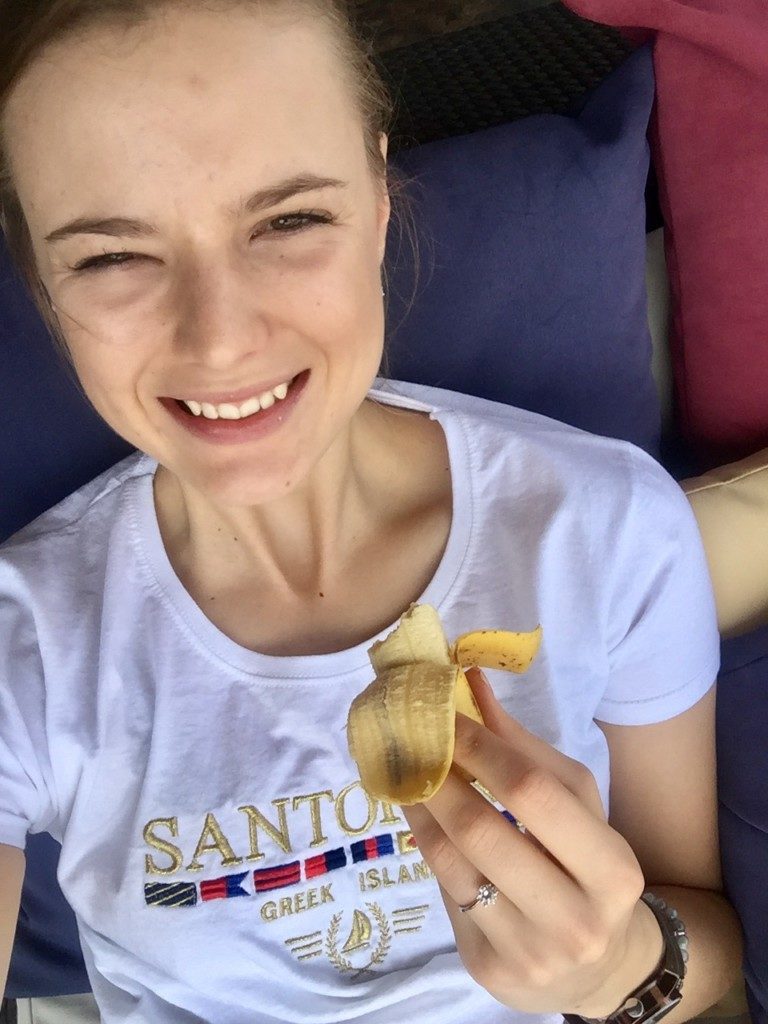 Packed with protein, healthy superfoods and a little caffeine kick from matcha powder, this creamy Matcha Protein Smoothie makes a satisfying breakfast or post-gym drink.
PROTEIN MATCHA SMOOTHIE
1 frozen banana ( or 2 baby frozen bananas)
1 cup unsweetened coconut or almond milk
1/2 teaspoon maple syrup
1 teaspoon matcha powder
Fresh vanilla bean, scraped from 1 inch of a pod
½ scoop of vegan protein powder (2 spoons)
Combine all ingredients in a blender and mix until smooth.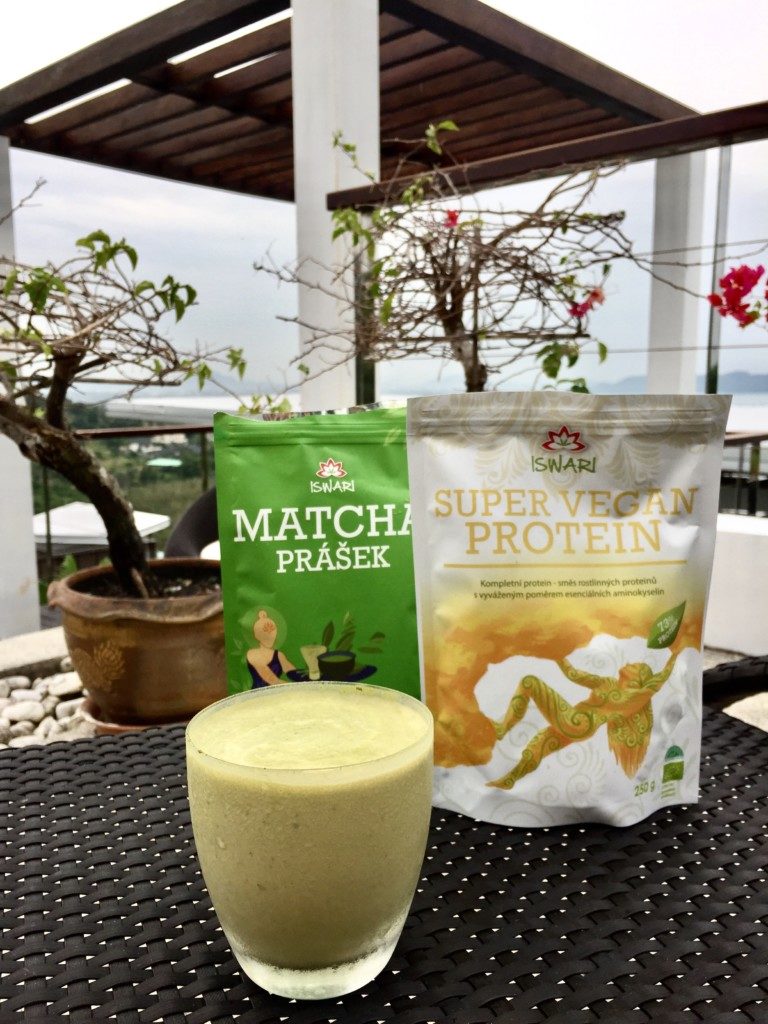 Oh so delicious and so-high in nutrients! Cheers..
xx Love, Michaela