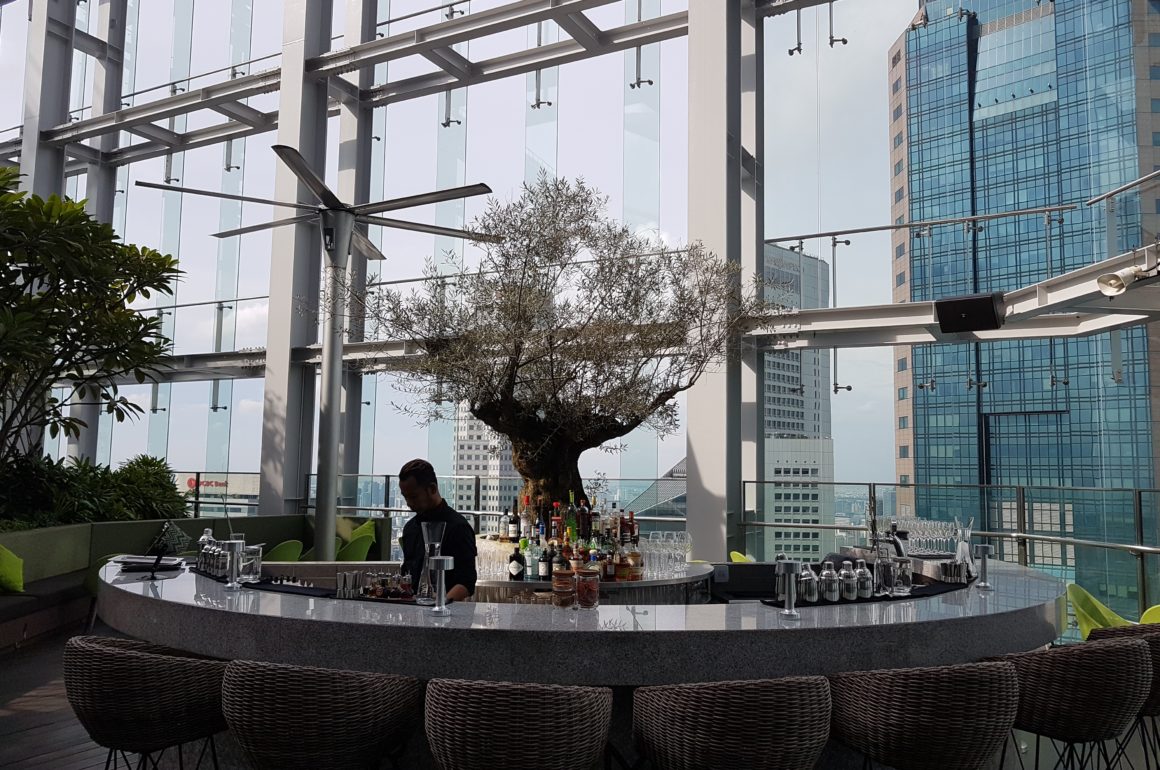 So, it turns out this lucky girl got to spend her birthday at a restaurant I've just been dying to try – Artemis Grill.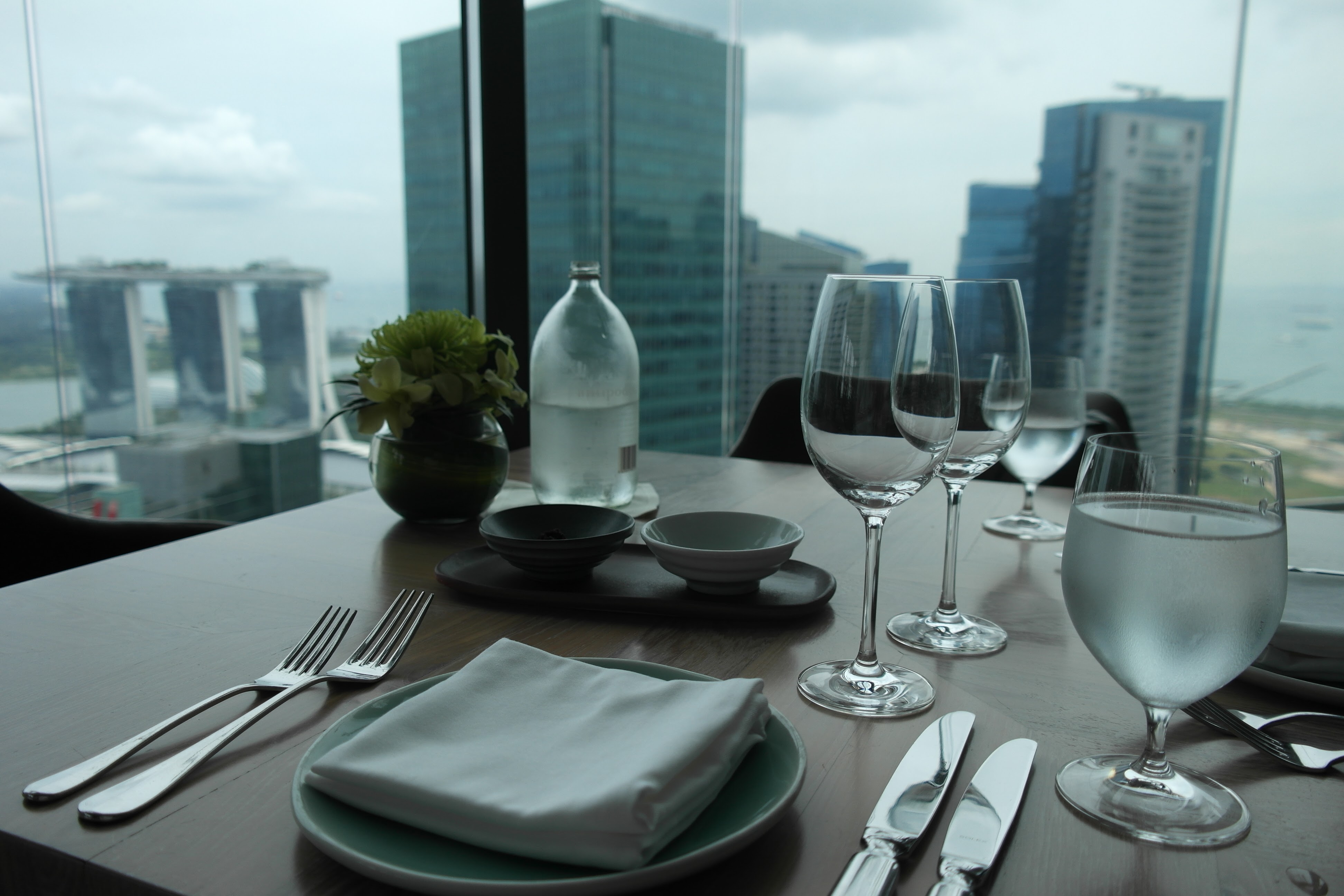 Artemis is right on the roof (take the lift to 40th) of CapitaGreen – a sustainable tower with a green exterior wall. Floor-to-ceiling glass windows stretch surround the restaurant, so these could be some of the best food pictures I've ever had the privilege to take – natural light works wonders. Artemis Grill serves sustainable produce, mostly also organic, but 100% delicious.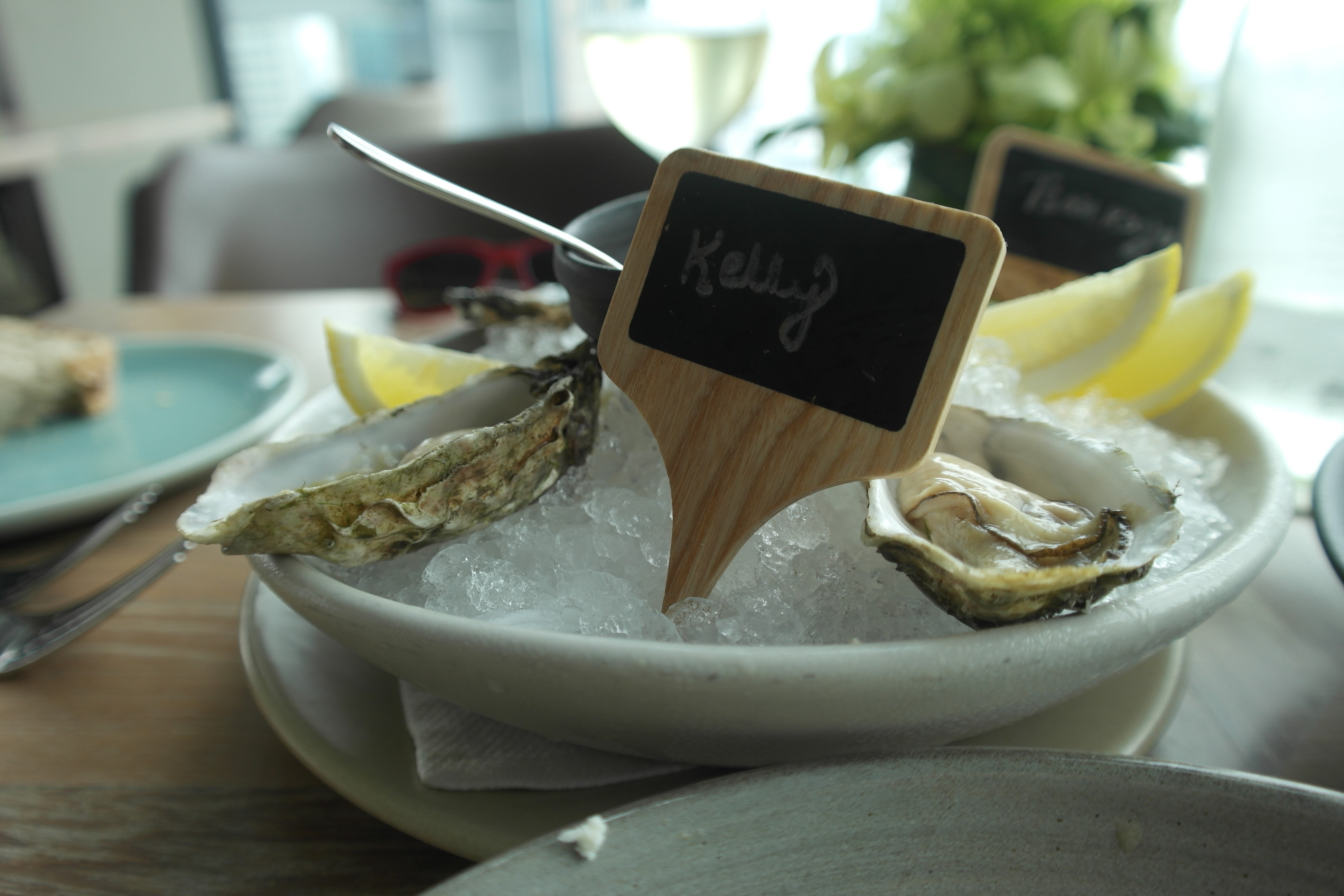 Because it's me, of course the 1st course was not just one but TWO types of oysters. Freshly shucked. Is there any other kind? The Kellys from Ireland were well-shaped plump oysters – you can almost taste the sea.  The second type of oysters were the Tsarskaya from France – so called because the Russian Tsars had such an appetite for them. These are technically Pacific rock oysters (originally from Japan). This was my ideal oyster, with just a small squeeze of lemon, it had a clean taste that I absolutely adored. If it hadn't been for last order, I'm sure I could have easily persuaded my friend to order me another dozen.
Wine…?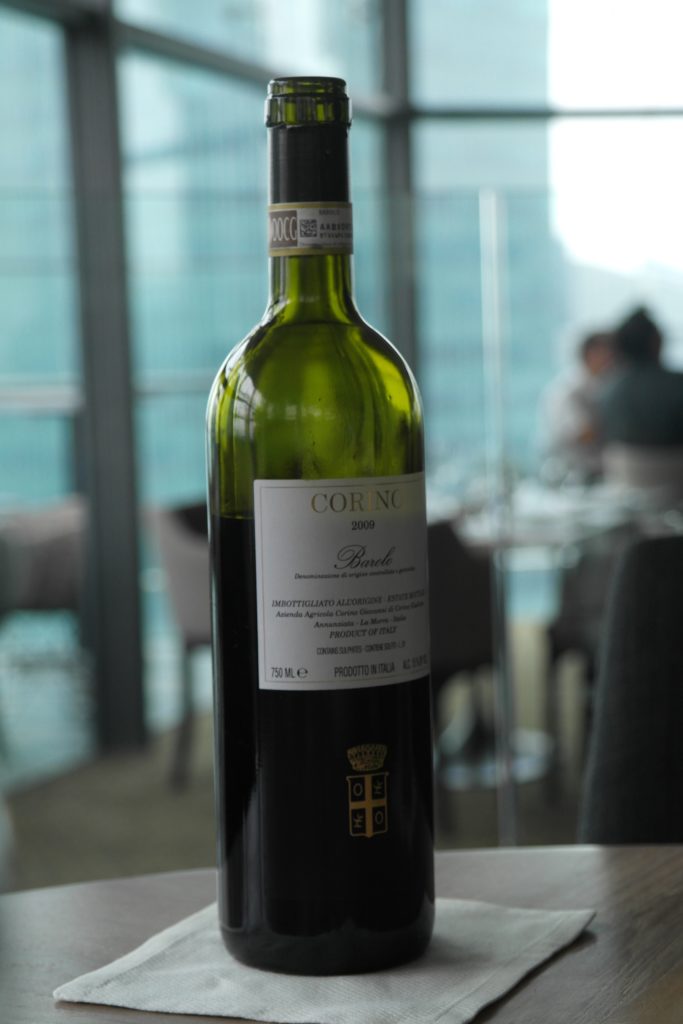 Halibut crudo. Trio of ceviche, increasing intensity of citric flavours.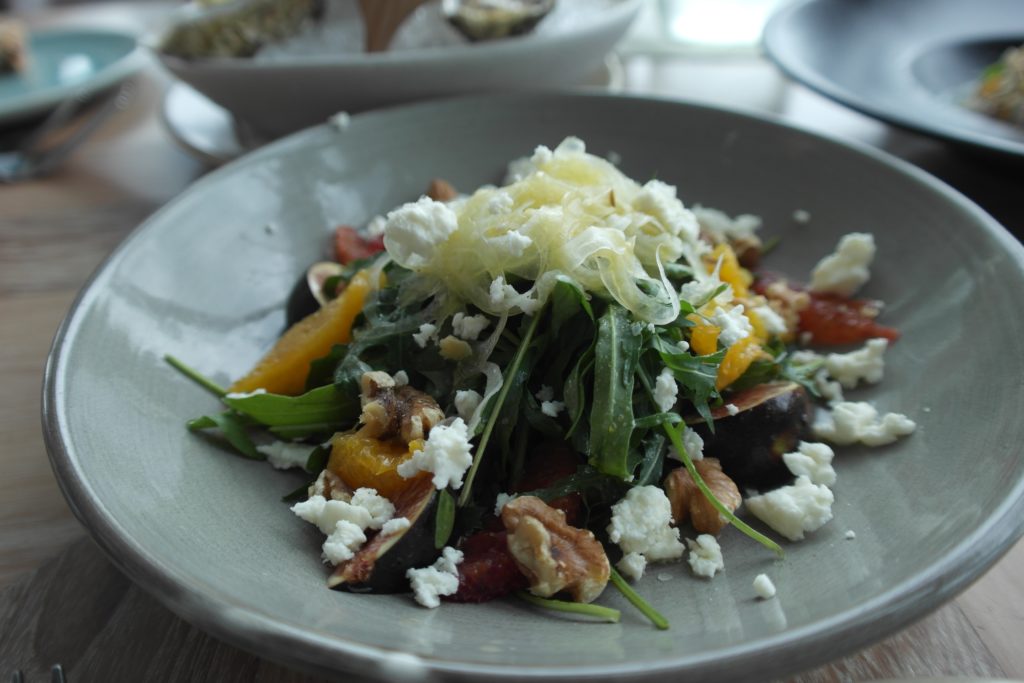 Fig, orange, fennel salad with feta cheese, walnuts and caramel vinaigrette.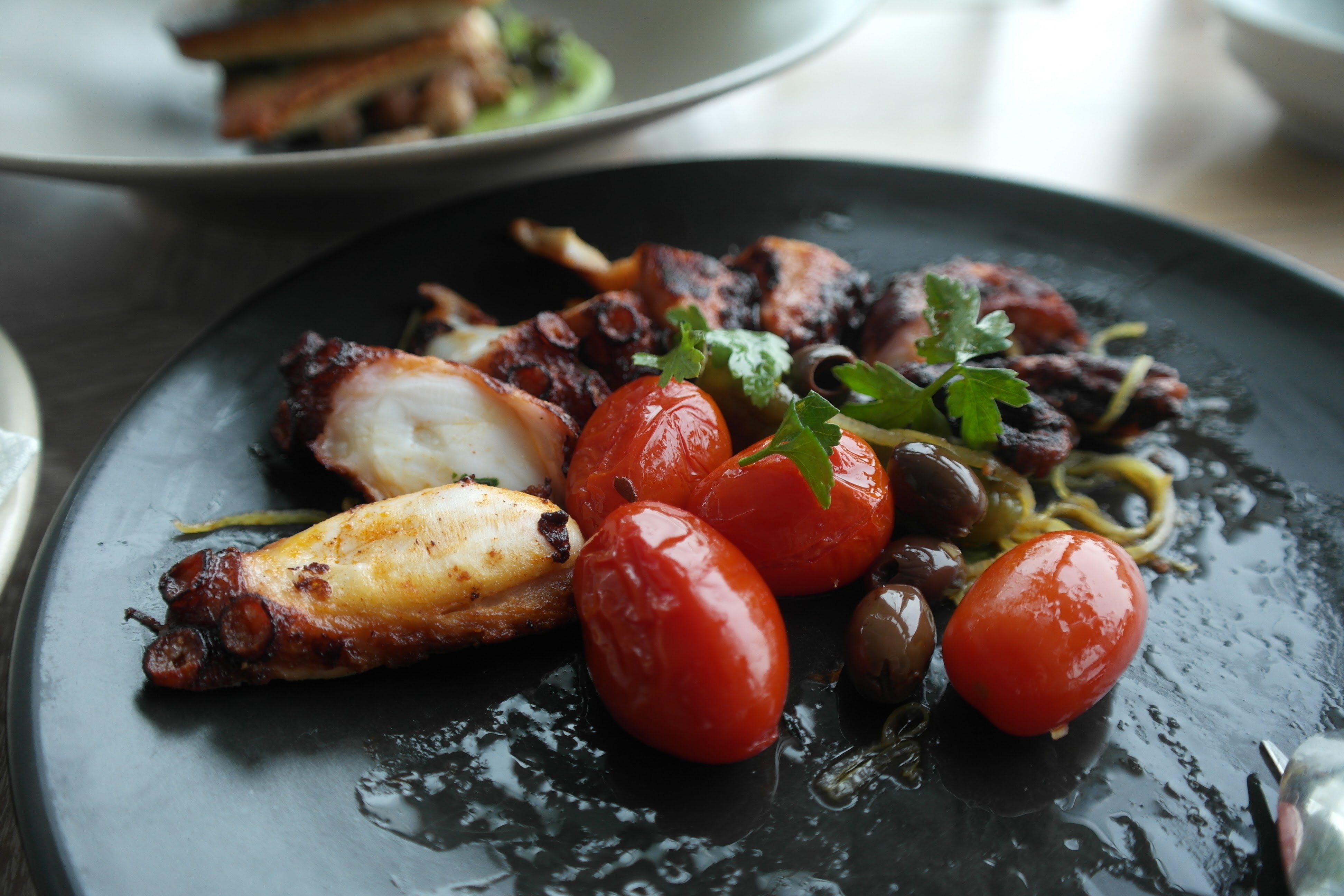 Grilled Spanish Octopus. Confit cherry tomatoe, preserved lemon and pickled padron peppers.
The piece de resistance of the meal was the char-grilled Spanish Octopus (tentacle). Served with the sweetest cherry tomatoes and black olives, this was perfectly grilled – cooked without the slightest bit of rubberiness.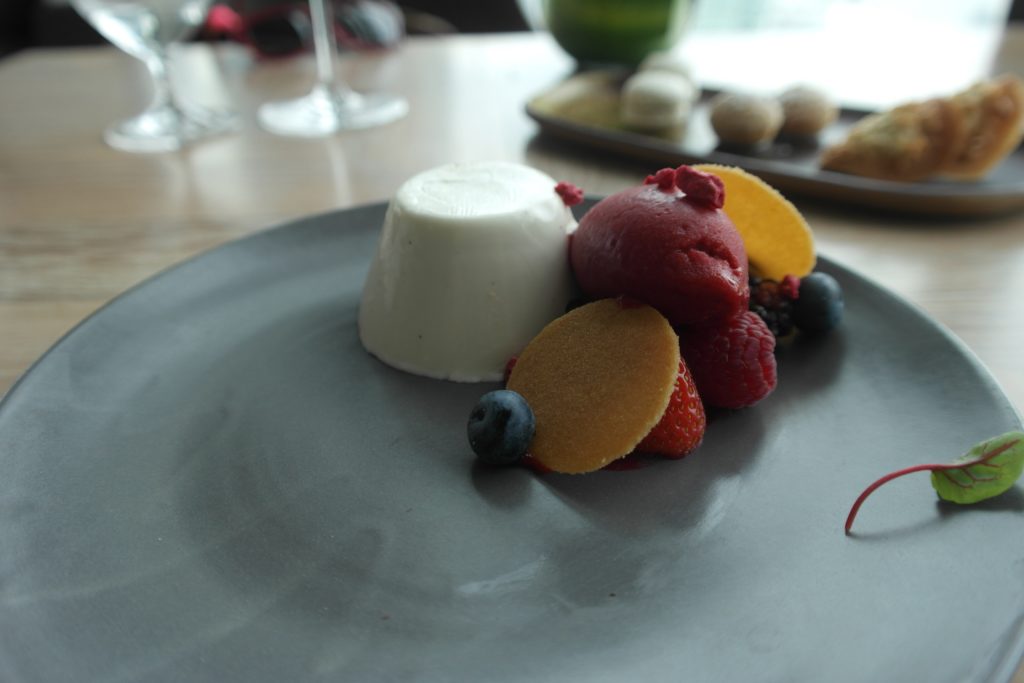 For a dessert we had Panna cotta with raspberry sorbet and mixed berries.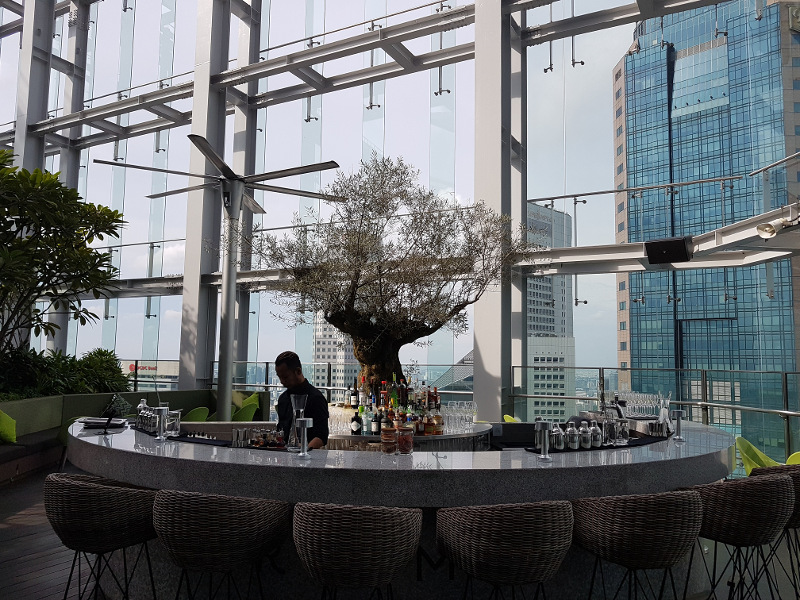 After lunch, we retired to the terrace where the outdoor bar is. Beautiful view continues.  Just feeling on top of the world and special.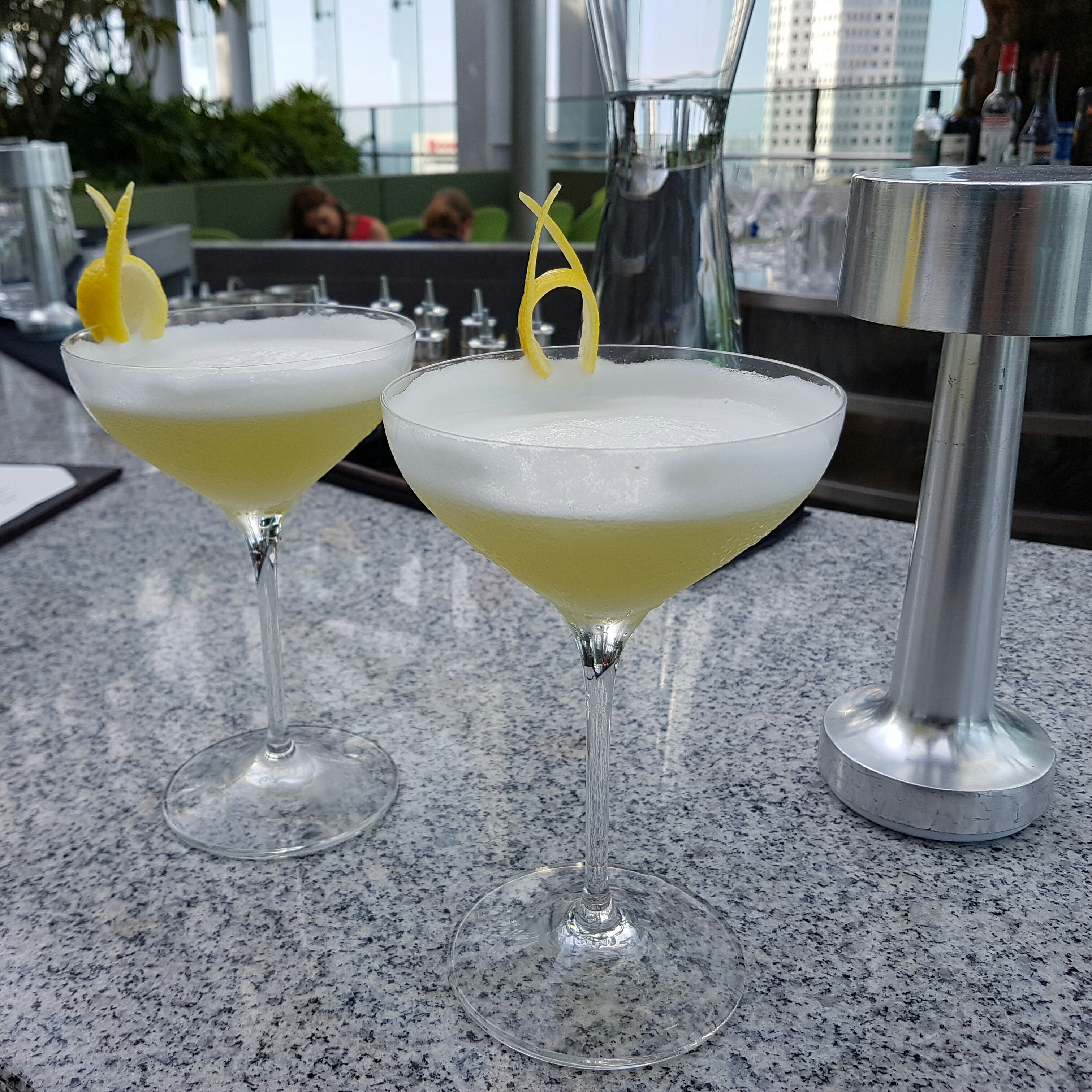 We ordered a pair of "omakase" cocktails – we told the bartender to make something with Hendricks, cucumber – and you decide what else goes in. I'm sure he told us, but other than the egg-white froth (shades of a pisco sour), I really don't recall what else was in it.
Artemis Grill
Level 40, 138 Market Street
+65 6635 8677