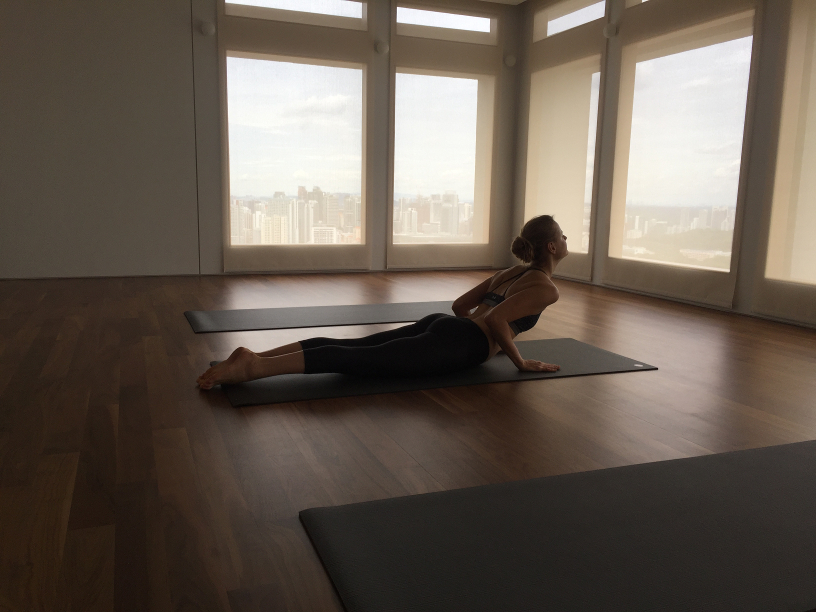 I've always enjoyed yoga – much like I've enjoyed all my different workouts, but my yoga journey reached a whole new level during my stay in Singapore. The variety of styles available here surpasses what I'm used to back in Prague. For example, Hot Vinyasa Flow workouts that provides me the cardio workout needed to get my heart pumping and my pulse racing.  A Yin practice loosens up the "fascia" (more about that in a separate post) and enables me to reach new levels of strechiness I didn't even know I had.  And overall, I'm finding that the mantra of "Breathe, Focus, Feel" to be immensely helpful to practicing mindfulness, quietening the "monkey mind" and enabling me to access the spritual part of the practice – not just the physical elements (or asanas) like I'd been doing.  The three studios I visited were PURE, HOM and THE YOGA SCHOOL.  Here's a brief rundown on what you can expect of each:
PURE YOGA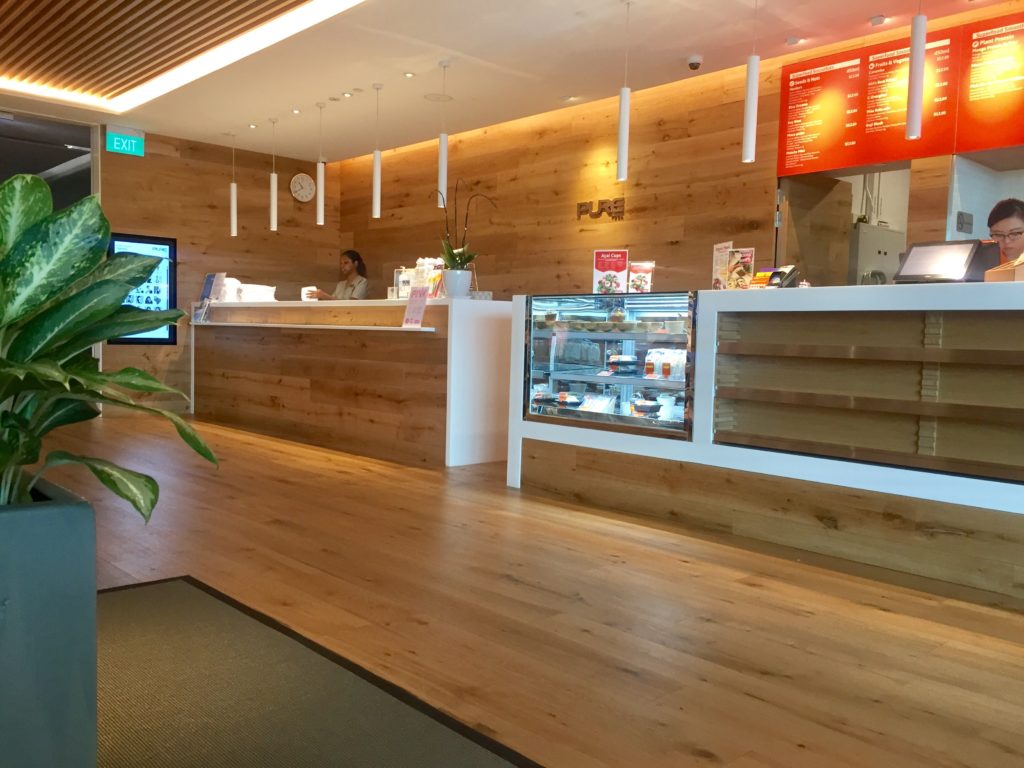 Originated in Hong Kong, Pure Yoga has spread to Singapore, Taipei and USA with mission of bringing balanced lifestyles to yoga practitioners. After several years in Singapore fitness industry, Pure Yoga rapidly becomes popular for its premium facilities, enthusiastic and experienced teachers, good hygiene standard, prime locations and panoramic views from each studio. Especially, it's an ideal choice for Yoga beginners, who are completely fresh in this field to be cared for and supported from the first step by the staff and trainers at Pure Yoga.
PURE Asia Square Tower
#06-02, Asia Square Tower 2
12 Marina View
Singapore 018961
PURE Ngee Ann City
Level 18 Ngee Ann City Tower A
391A Orchard Road
Singapore 238873
PURE Raffles Place
Level 4 Chevron House
30 Raffles Place
Singapore 048622
HOM YOGA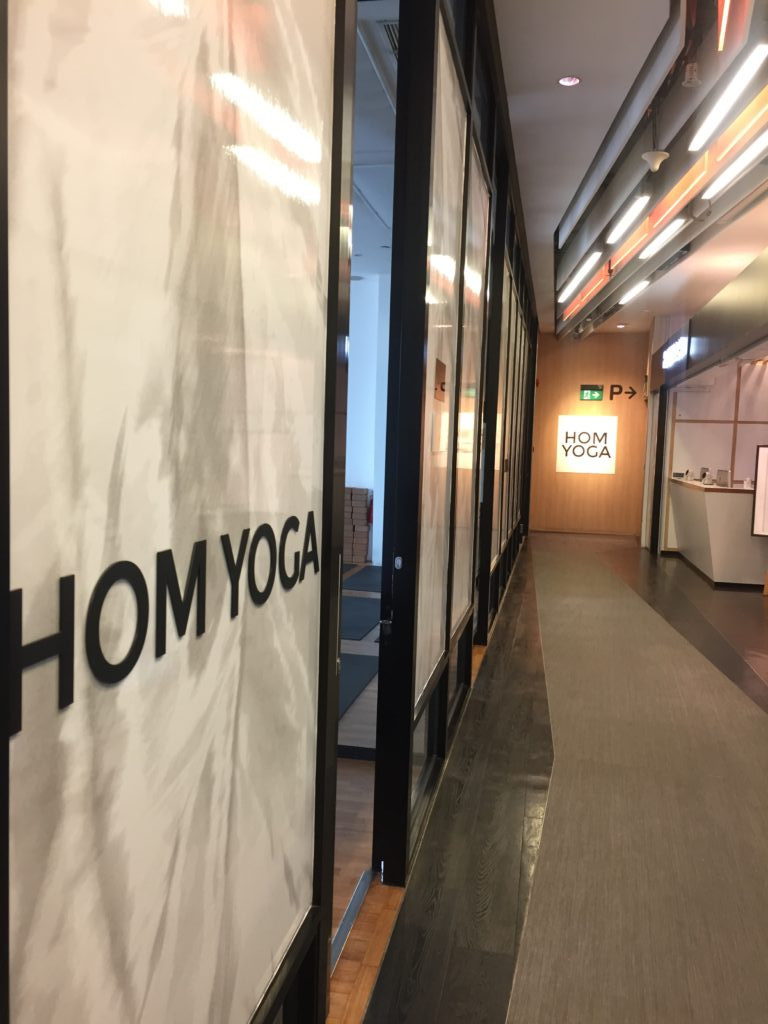 Hom Yoga is a contemporary yoga studio, specialized in hot yoga. A wide range of hot yoga classes such as Hot Hatha, Hot Hom and Hot Flow are offered and taught by international Yoga trainers. Its two studios are conveniently located at Raffles Place and Orchard Central. Its inspirational and minimalist settings will enable practitioners to feel a fresh and modern way of practicing hot yoga.
I really liked that they offered a good variety of Hot classes, and they never once tried to "hard-sell" me a package. Also, the instructors were enthusiastic and friendly.  Overall, I found the studio ambience to be full of natural light and had a hip and trendy yet minimalist feel to it.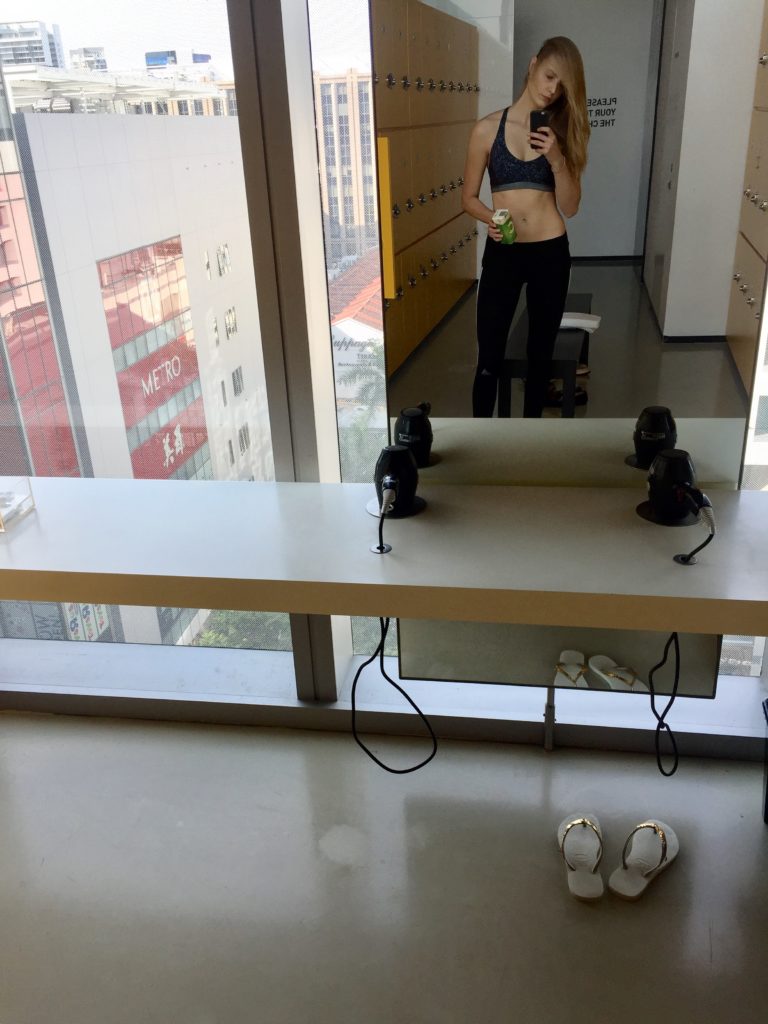 Facilities
–  Showers & toiletries
–  Lockers
–  Yoga mats
–  Hair dryers
–  Towels
–  Filtered water fountain to fill drink bottles
Visit the Hom website here for current rates and promotions.
Hom Yoga @ Orchard Central
181 Orchard Road #06-12/13, Singapore 238896
Phone: (65) 6238 0101
Hom Yoga @ Raffles Place
3 Canton Street #02-01, Singapore 049745
– Phone: (65) 6438 0103
THE YOGA SCHOOL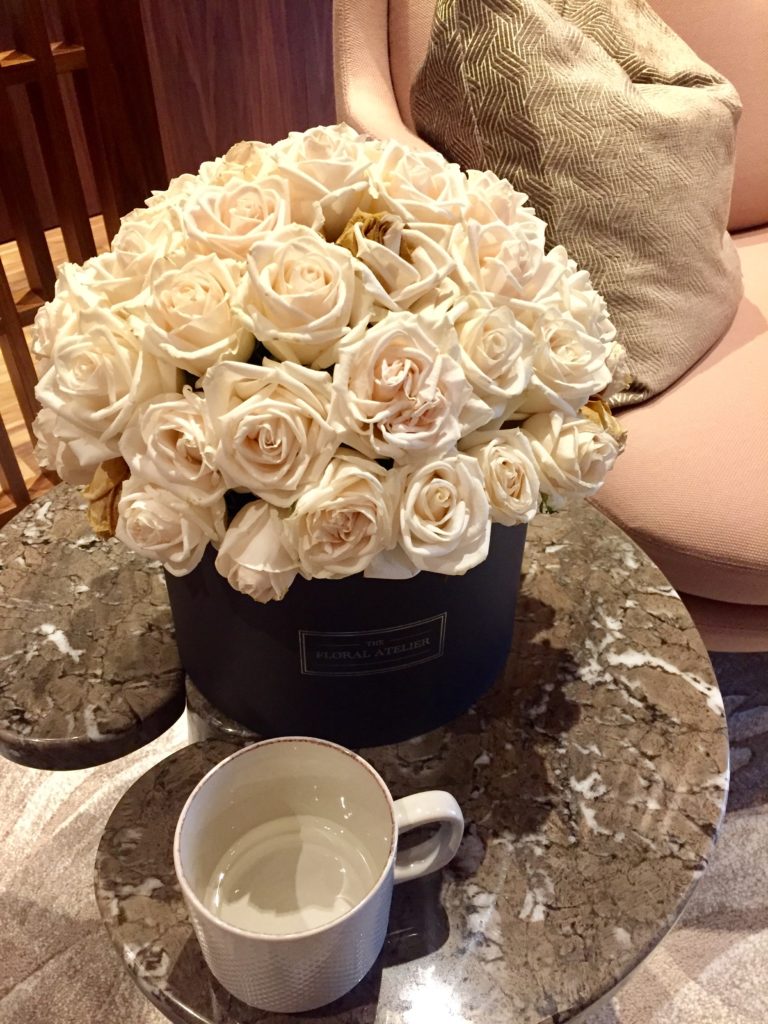 This is the new kid on the block – and what a block it is. Located on the 39th floor of the iconic OCBC Centre (designed by the world renowned IM Pei), the practice room boasts unrivalled views of the Singapore River and the Civic District. Their deliciously fluffy towels are by Ploh and the toiletries by Aromatherapy Associates do smell amazing. I left the studio feeling rather zen and not wanting to do anything, so maybe next time I should go in the evening rather than morning. My friend and I did a drop-in class, which happened to be taught by the owner herself – Dawn. It was low-key and relaxing – with an emphasis on alignment – which is in keeping with the overall studio philosophy.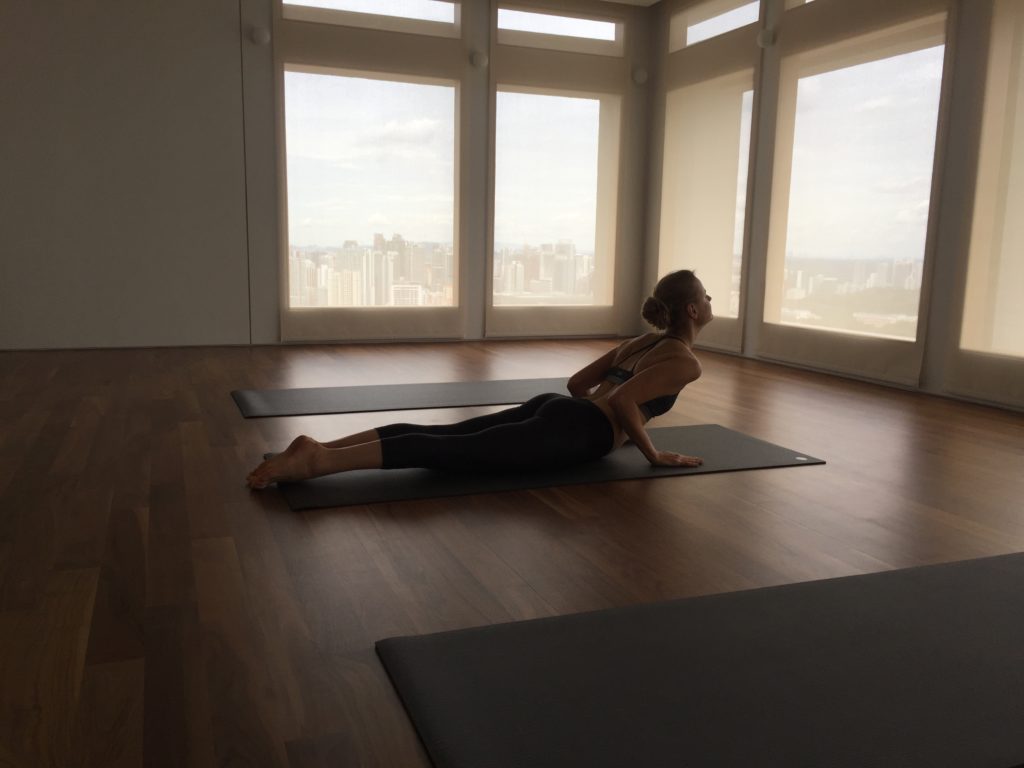 Just don't expect a killer workout – this studio is more about being a yoga sanctuary right in the middle of the Financial District.
The Yoga School
65 Chulia Street, #39-01
OCBC Centre, Singapore 049513
+65 6532 8228
breathe@yogaschool.asia