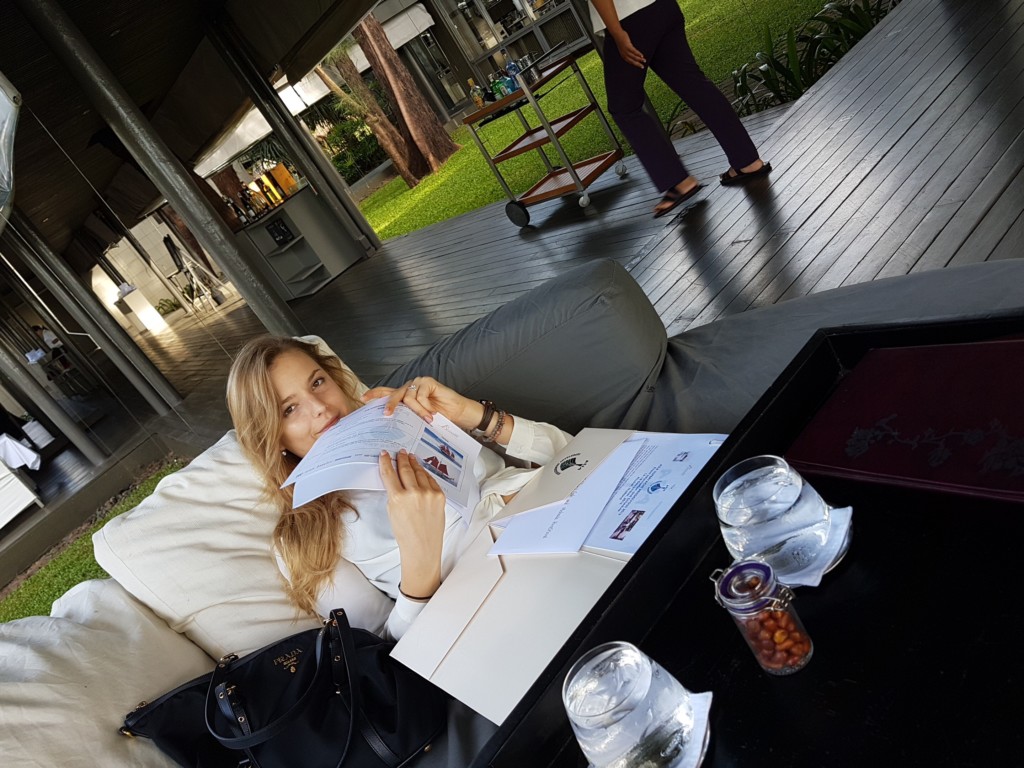 So despite waking early, we literally missed the boat for the first race, thanks to massive traffic. This is a good time to take a deep breath and adopt the Thai phrase "mai-pen-rai", which roughly translated means – "it's ok".
Breakfast
And as it turned out, we ended up doing a breakfast meeting at the beautifully appointed and scenic SALA restaurant and bar.
Breakfast at SALA is an "alacarte buffet"  affair –  you get to pick your choice of entrees which are freshly prepared.
Here are two of my favorites: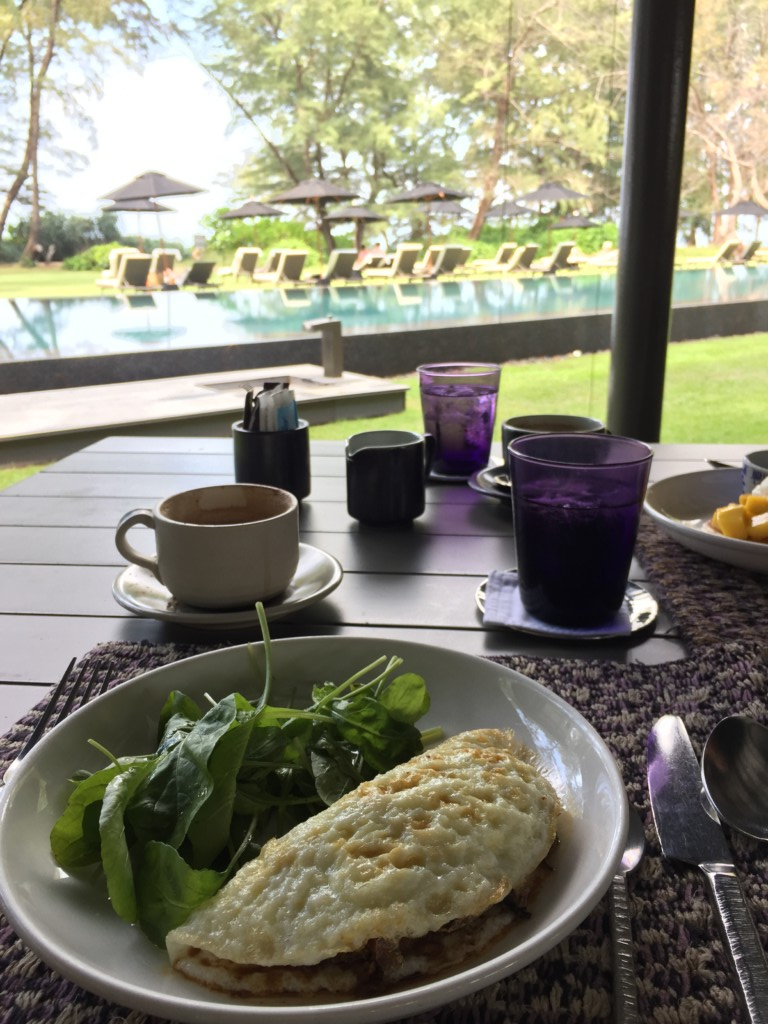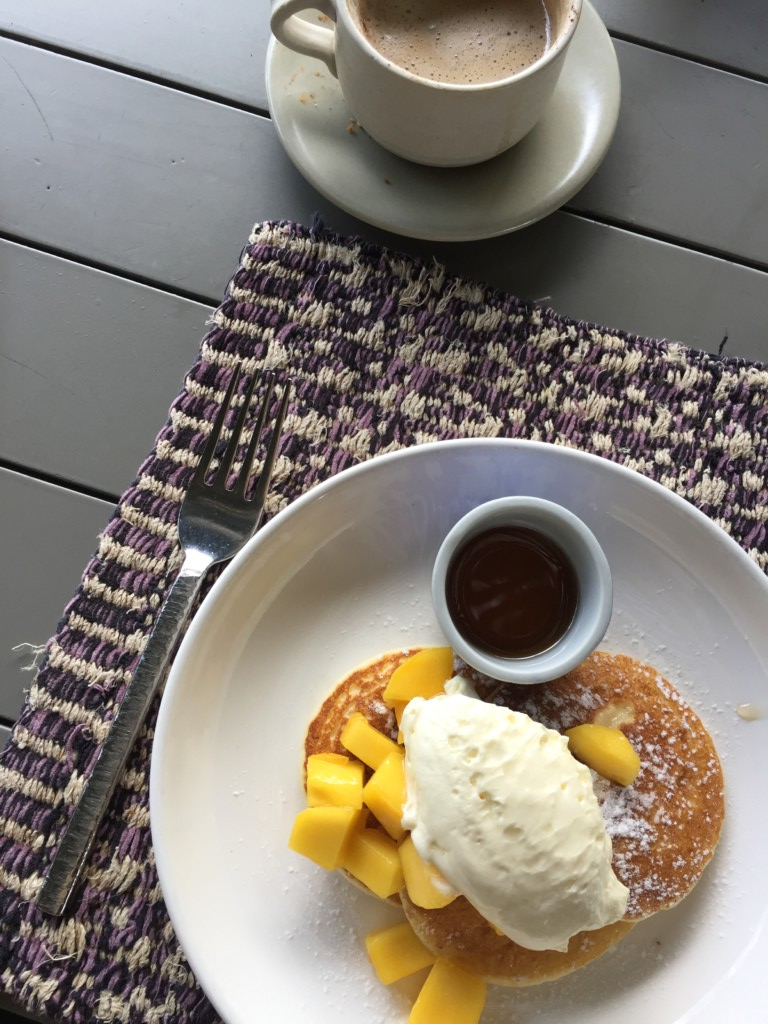 Cocktail Hour
The food at breakfast was so delightful we even popped by on the way to the airport for a glass of wine and some pre-flight bites (beats the food on the plane hands down, I say). It's not surprising that the cuisine (and the outstanding service)  put this restaurant on Thailand Tatler's Thailand's Best Restaurants 2016.
Here's what I picked
In Vino Veritas
Especially, we trust any place whose wine list makes it onto the "Wine Spectator Award for Excellence" for the past 6 years, (2011 – 2016) – even a glass the house-white was amazing.