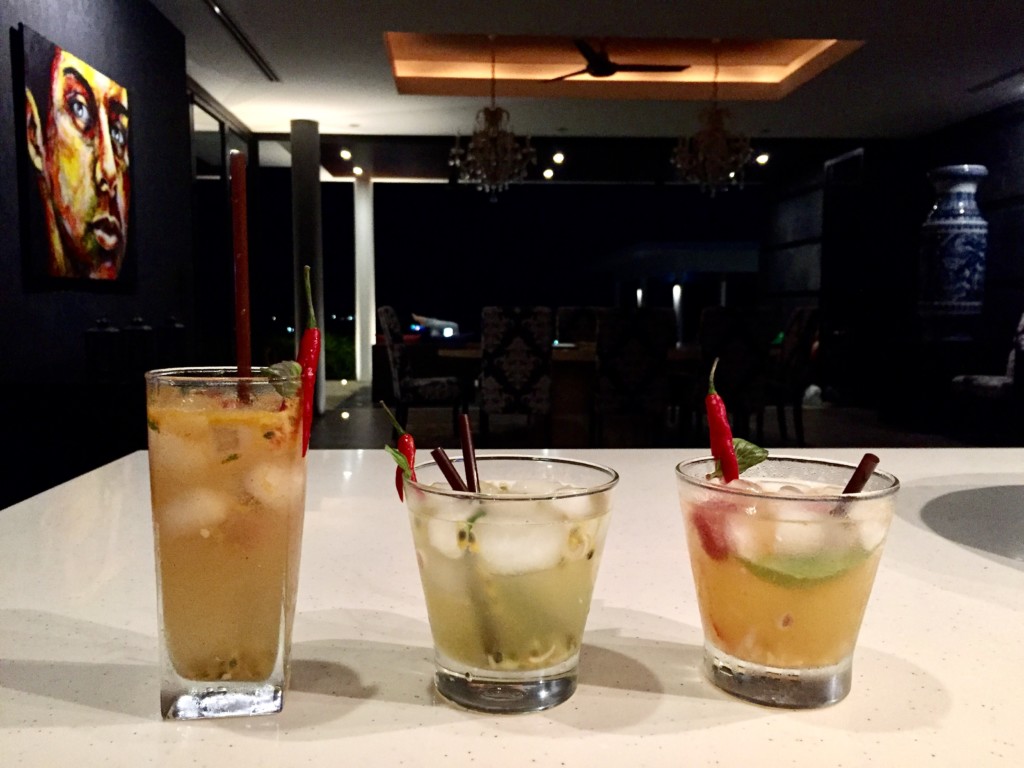 Ahhhh….the evening perfume of Phuket, the smell of burning incense, tropical flowers,  lemongrass and fruits wafting by in the warm, sultry air.
Nothing is more inspiring than just letting these scents soak into my body and spirit. As all my senses come to life, I feel more curious and excited about the flavors in this tropical island, so I am inspired to experiment not only with the food but also the drinks.
Wish for something and it comes true! Last night, my friends casually ask if I can mix cocktails. Without hesitation, I agree to make them all some mystery cocktails. I blended a selection of spices, fruits and herbs (and my friend's excellent liquor room – yeah, it's bigger than a cabinet)  into cocktails and it turned out great! So, here is one of this evening's recipes (more to come).
Spicyrinha
In the shaker, add 1 tb. of brown sugar, add ginger slices, 2 oz. of white rum, juice of one fresh lime,1/2 of passion fruit, top up with crushed ice and shake. Then cut one piece of red chilli, press it to extract its oils. Pour cocktail in the glass, stir well with the chilli. I add some Thai sweet basil and chilli to garnish the cocktail 🙂
Enjoy! Love, Michaela