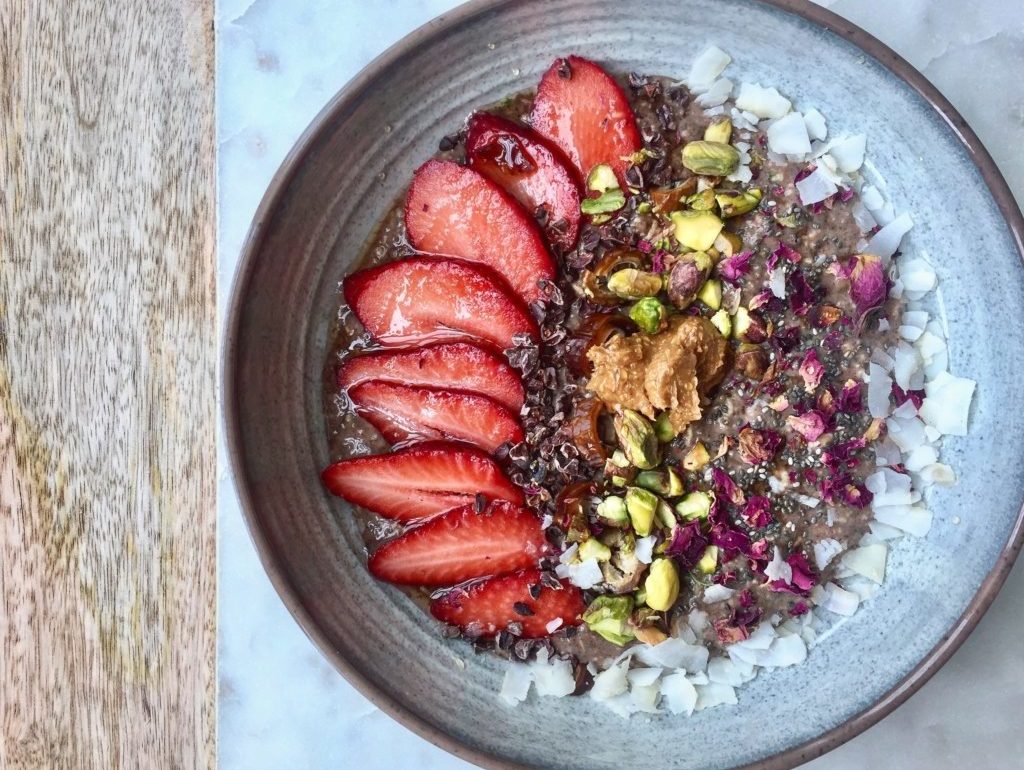 I am sitting here eating this yummy chia pudding that I made last night and have been eating quie often.. And i thought, Hey! Why not to share this delicious recipe – thrown together in just a couple minutes before bed!
The hero ingredient in this recipe is CHIA SEEDS. This tiny seeds boost your protein intake and fibre and satisfy your appetite until lunchtime. Also they are high in magnesium, calcium, omega 3 fatty acids and antioxidants. But, on the top of that chia pudding I sprinkled more other superfoods – that I guarantee you are going to get the glow! You are going to shine and have more energy.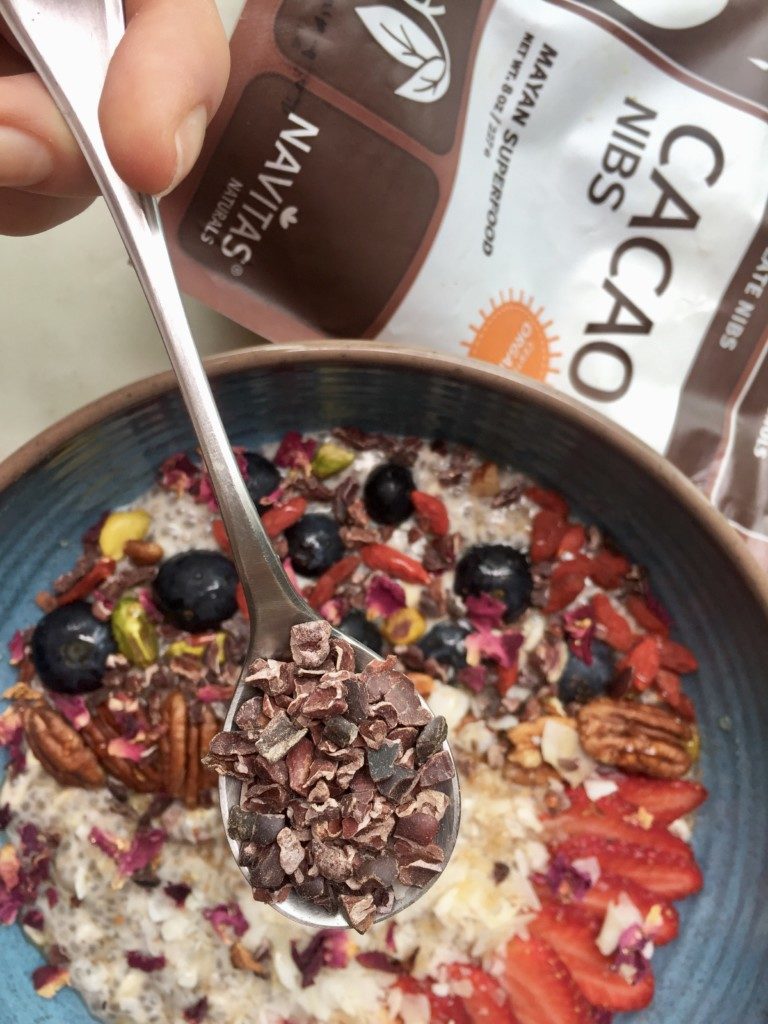 My TIP: Get a few of these mason jars and make a few chia puddings for the next 3-4 days.  I love using the mason jars and when I don't have a time to eat at home I can just take it with me anywhere. The chia pudding stored in the fridge won't get bad  and since these jars are hermetically sealed, you can just pop one into your bag and lug it along for an afternoon snack.
So, first, let me explain the chia pudding base:
Ingredients for the chia pudding:
4 servings
40 g fresh grated coconut or unsweetened coconut
200 ml coconut milk or any other vegan milk of your choice
4 tablespoons of raw honey
80 g chia seeds ( for each jar about 20g of chia seeds )
60 g raw rolled oats ( for each jar 2 big spoons of rolled oats )
pinch of cinnamon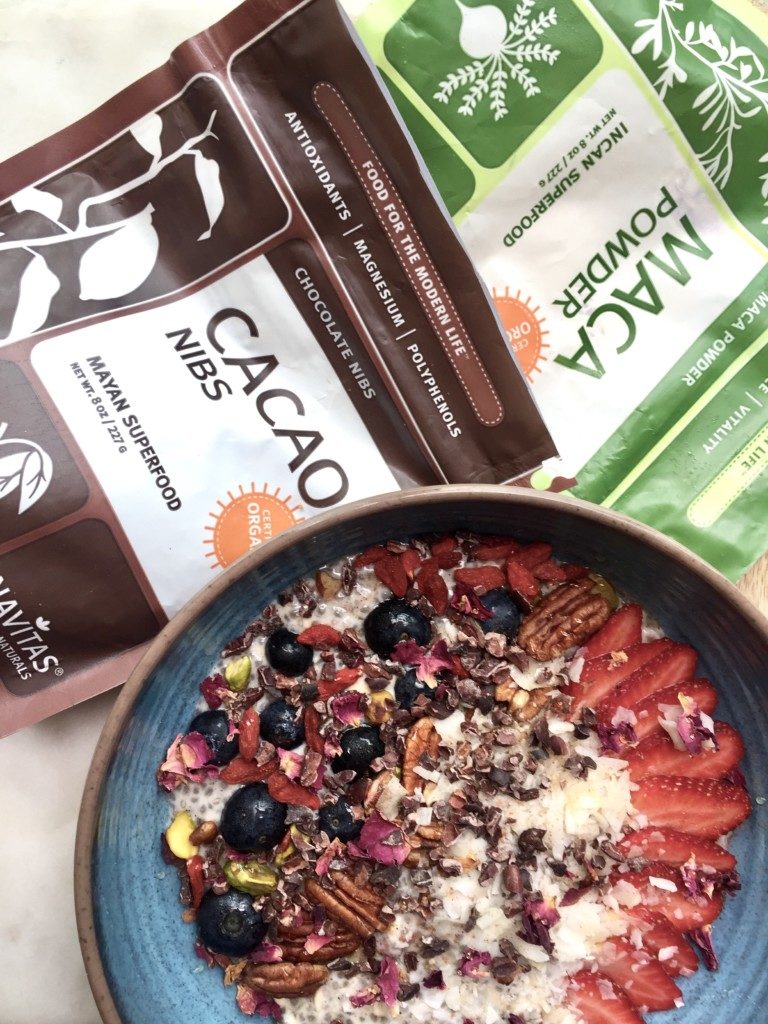 I love trying new products but sometimes I prefer to just use the one I know, especially when I am traveling. Good news – Navitas Natural are also on Amazon, so I can buy them online anytime.
Suggested toppings:
Fresh fruit
Nuts and seeds
Nut butter
Goji berries
Coconut flakes
Raw honey
Rose petals
Directions:
Whisk the coconut milk, grated coconut, chia seeds, oats, honey and cinnamon together in a large bowl. Let sit for 5minutes and then mix again (this just helps prevent clumping).
Prepare 4 jars and filled them up with the chia puddings equally.
Cover and chill in the fridge for 2.5-3 hours, or the best overnight.
When ready to eat, just add your desired toppings on the plate or just directly to the jar.
Bon Appétit!
xx
Michaela