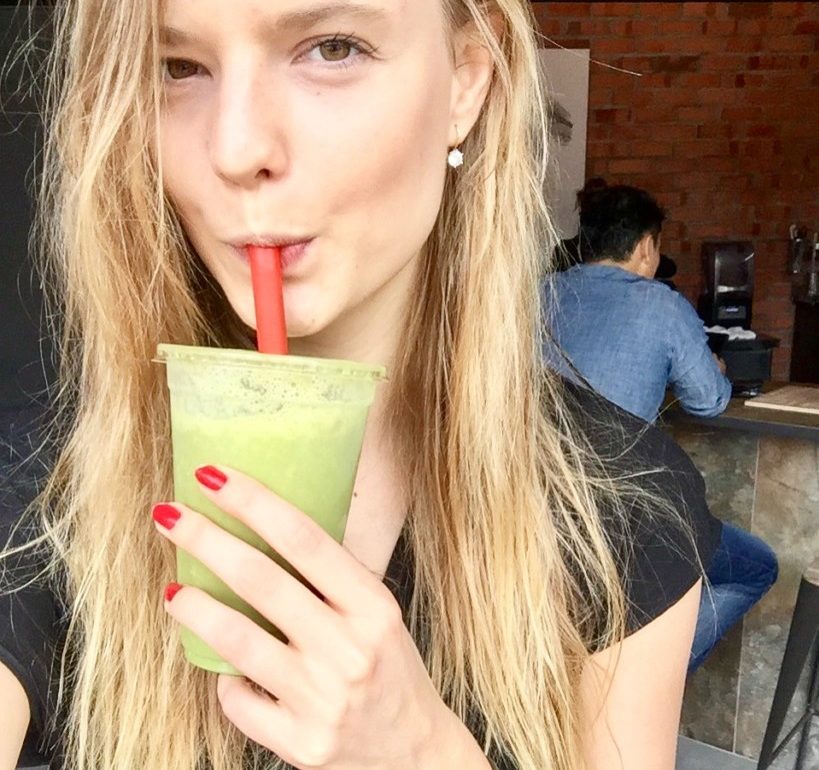 There I was, in my first class at Ritual, kind of knowing what to expect and wondering how damn sore I was going to be the next day.
Have you been doing anything to work out recently?" one of the Ritual's instructors asked me.
"Heh. Yes. I do yoga and run. But any intense workout recently? – Not really. I've historically been what you might like to call a stretching-and-breathing type of workout girl. You know.. yoga, pilates, easy jogging, that type of thing haha" Only a few times, my friend and fitness trainer in Prague from Athletic life used to kick my ass. And because of that amazing result in a such a short time I decided to give HIIT shot.
He laughed and said encouragingly, "Well don't worry, I'll walk you through everything today, and you'll do great. It'll be tough, but you'll be surprised by how much you can do in 20mins." And.. I was. I wasn't kidding when I said I was historically a yoga and pilates type girl.
So, Why I've decided to try Ritual? I have less time recently and I was craving the stress release and endorphin high kind of working out.
So what does the Ritual workout look like? We start with an active warm up but only for a 2 minutes. Each class typically has 3-4 sets of strength training intervals, they are written on chalk board, hanging on the wall. Typically, one exercise is 30 seconds, for example – lifting dum bell and then doing a 30 seconds burpees, then working squads and repeating, as quickly as possible. Then, you might go straight into pull ups for another 30 seconds. Repeat both sets, 2 more times. You kind of want to die a little towards the end of 4th set haha.
A lot of the HIIT workouts you can do at home seem great, but let's be honest, it's unlikely I'm going to kick my own ass unless I have a trainer encouraging me, and other people around me who are working super hard to get me to keep up the pace.
Many HIIT workouts you find online don't require any equipment, but I like that at Ritual gym, we used things like kettlebells, medicine balls, TRX rows.
In all honesty, I'm kind of surprised how much I've started enjoying this new type of workout, because it's so different from what I've been doing lately.
I think it's because the class goes by quickly. And Yes, I was leaving the gym in 30 mins, which is pretty amazing!! On the way out the door, I got some delicious protein smoothie at their fuel bar.
Overall, I just felt super proud of myself. I did it!
Ritual has a studio in Holland Village and one in Raffles Place. Get your trial HERE.
Have you ever tried a HIIT workout? What do you think? Do you do them regularly? Get in touch 🙂
Keep it up! Lots of love,
Michaela
Ritual Holland Village
17b Lorong Liput, #02-01, Singapore 277747